Who said the Gunks is tapped out? The GCC purchased this cliff in Gardiner and an army of volunteers helped establish a trail and routes. This guide is the only official source of beta for the routes, variations, and link-ups. It currently details 82 routes from 5.3 to 5.12, including 4 projects. More routes will be added this fall, along with GPS coordinates and maps.
Half of your purchase is donated to the Gunks Climbers' Coalition.
Purchase a license HERE, then download the free Gunks app from your favorite store.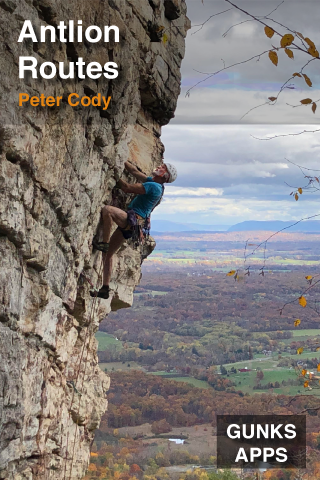 Antlion Routes - $9.99