This app describes all the routes (133) and boulder problems (25) on the main cliff of High Rocks.
Proceeds from the guidebook will go directly to support the Eastern Pennsylvania Alliance of Climbers and, specifically, High Rocks. If you wish to make a greater contribution or find out more information on our work, please visit the EPAC website. Keep an eye out for Grey Walls, Red Rocks Remote, and Lower Stover to be added in future updates.
Purchase a license HERE, then download the free Gunks app from your favorite store.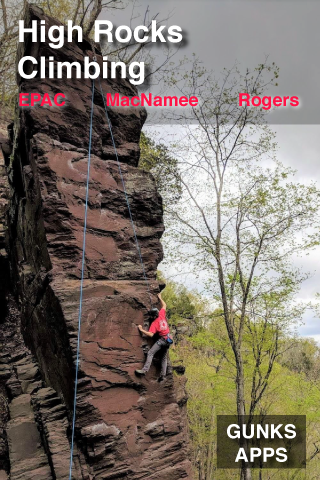 High Rocks Climbing - $9.99