GUNKS APPS
DOLOMITES
A visitors preparatory guide

This year the Gunks Apps team of Byron Igoe, Christian Fracchia, and friends traveled to the Dolomites for 2 weeks of climbing, via ferratas, and eating. We had such a good time we wanted to share what we learned with our Gunks friends.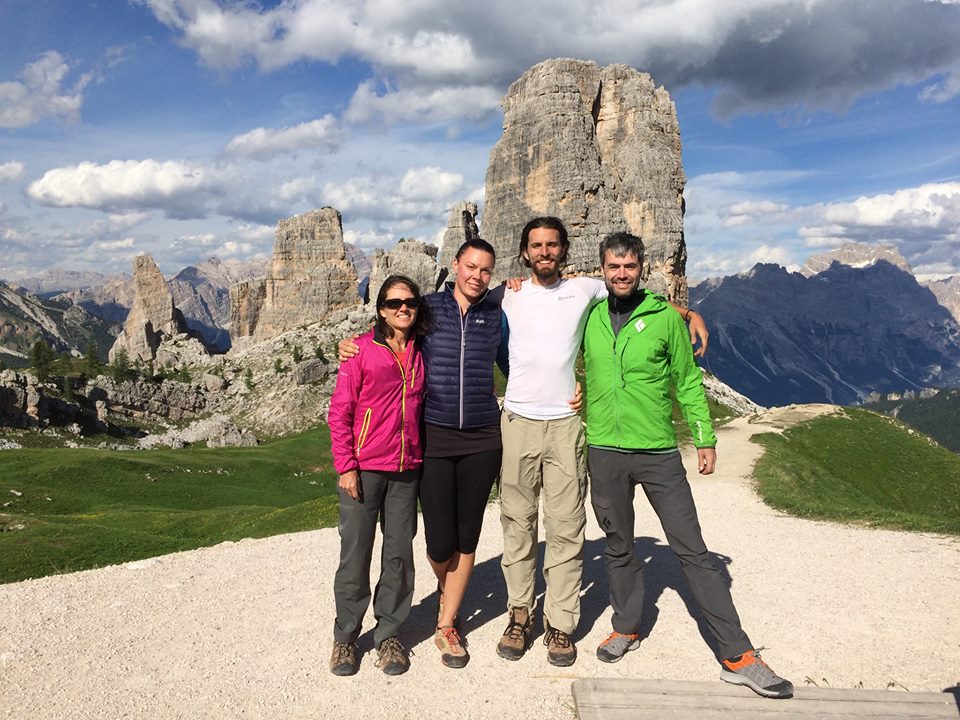 Introduction
The Dolomites are a vast mountain range with a wide variety of climbing options. Although sport climbing exists, the Dolomites excel in two areas: long alpine trad; and via ferratas.
The rock is primarily limestone and good route finding skills (as well as the ability to keep your head together for long runouts) are essential. The via ferratas are the exact opposite; a thick metal cable can be clipped for protection during the entire climb so that no rope or belaying is needed. Sport climbing is available but is not the primary form of climbing. Many of the alpine routes are bolted when the climbing becomes difficult, but this is not the type of place to push your limits. In general the temperatures are in the 60's and 70's, but strong wind and thunderstorms are quite common. Then there is the food, beer, and wine...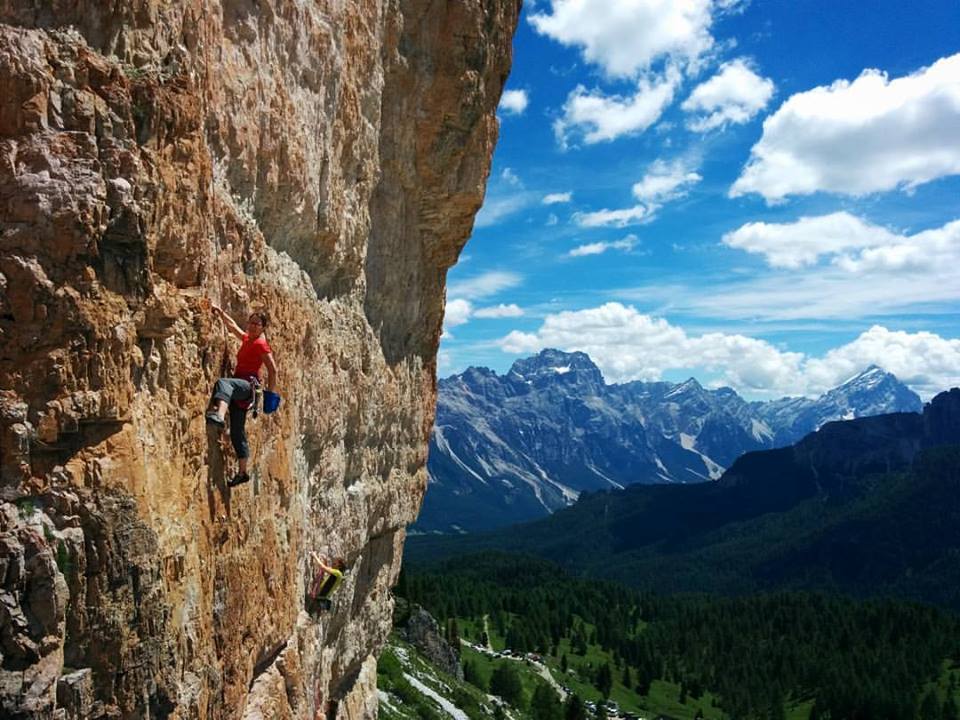 When to go
July to September is peak season because the snow has melted from the mountain passes and the temperatures are the most comfortable. July has fewer visitors but the weather is slightly more unstable. Many Italians have August off so the mountains may be a bit more crowded but the weather is typically more stable.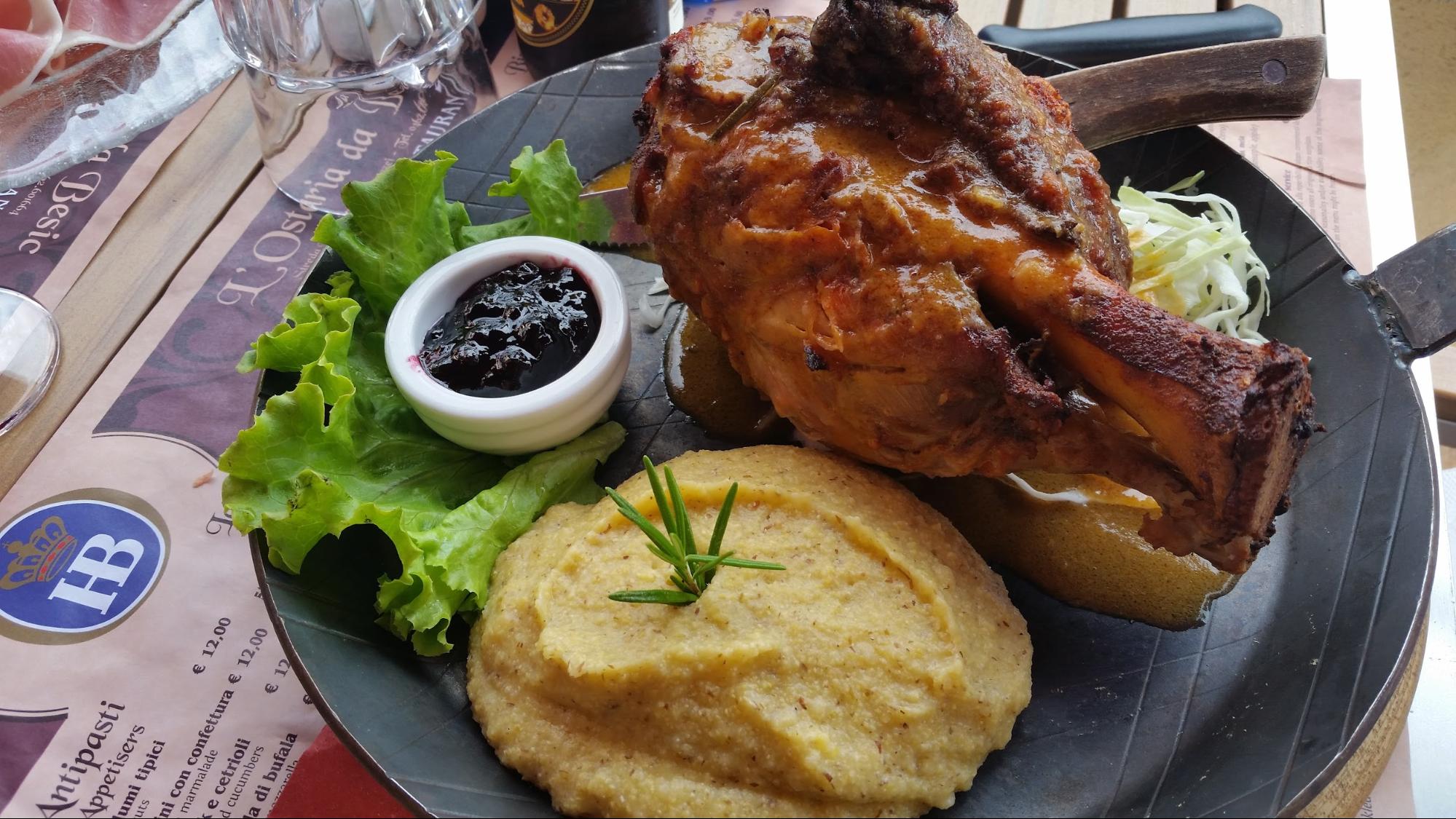 Getting there
Flying to Milan has several advantages for the Gunks-based climber, the main one is the flights are direct and inexpensive if purchased early. In 2015 it was $1,100 for a round trip ticket, but in 2016 buying 5 months in advance cost only $607 on Emirates. The arrival flight will most likely be a red-eye so you can spend a some time in Milan.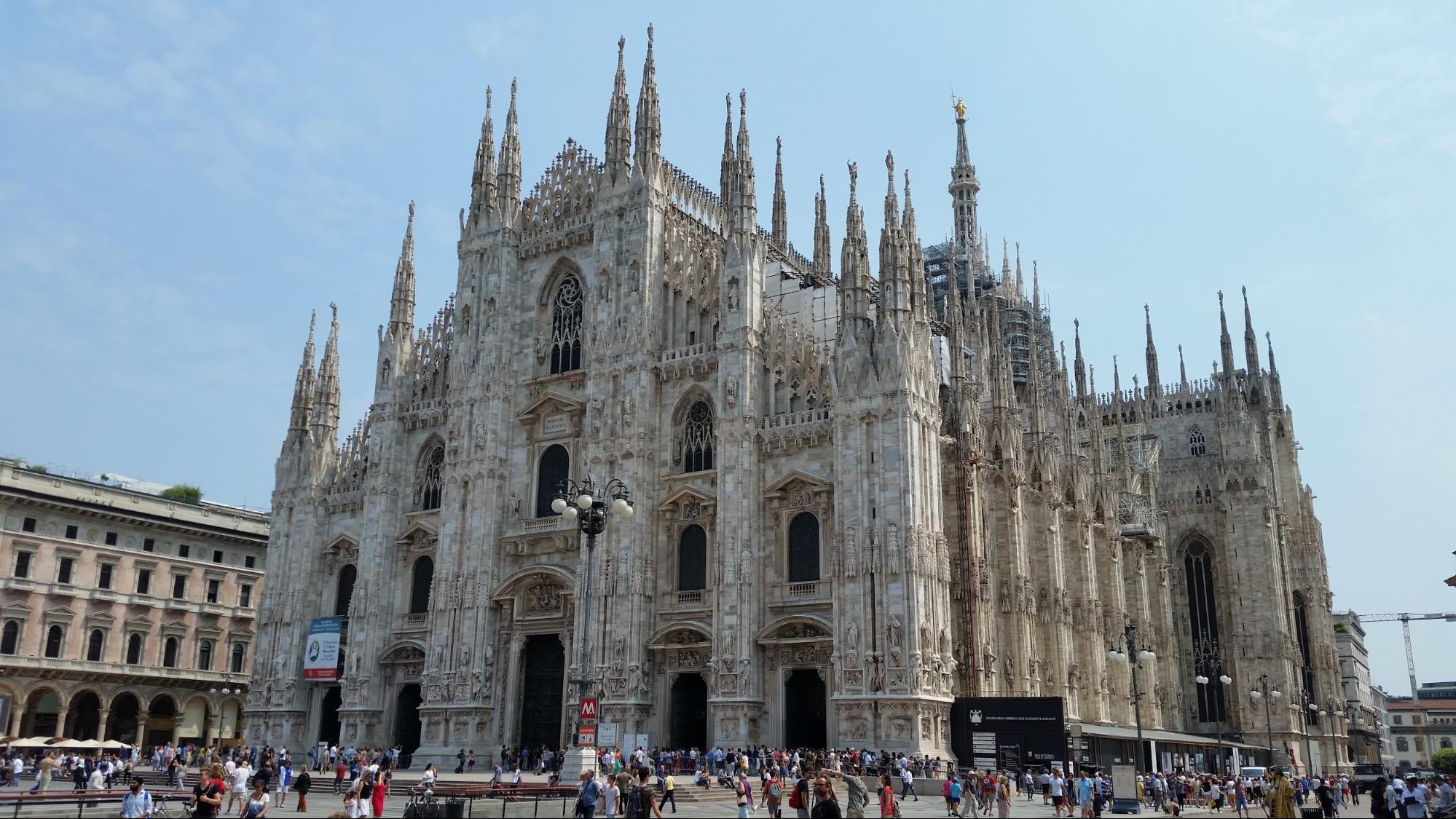 Getting around
If you are psyched, the easiest way to go is to pre-book a rental car (knowing how to drive stick is a plus), pick it up at the airport and drive straight to the mountains. Having a phone with a data plan will save you a tremendous amount of time navigating. T-Mobile offers free or cheap roaming in most of Europe. If you have an unlocked phone (or can borrow one) in the airport baggage claim there is a booth that sells SIM cards. A 40 euro card yields 3 GB of data and 300 minutes of calls. The process involves verifying your details before the plan can be activated so it may not start for 2 hours. Get some cash from an ATM (Bancomat) for tolls (cards are also accepted) and other small purchases before you leave the airport. Leave the airport and get on the A4 and just keep following signs towards Venice (Venezia). You will either be headed to the Gardena region or Cortina region; use Google maps to get you there.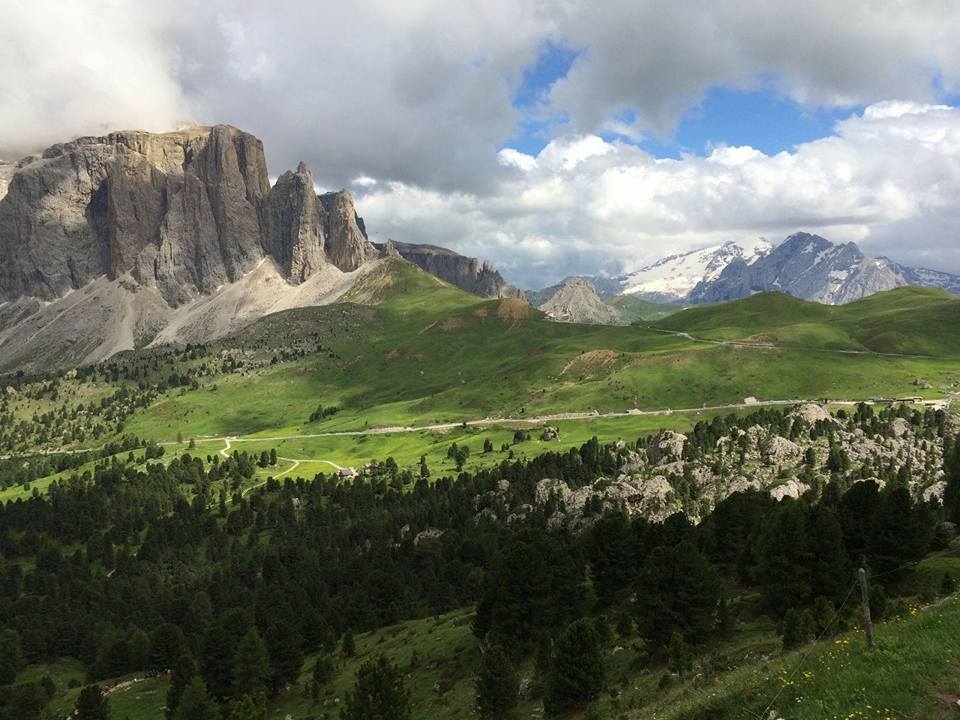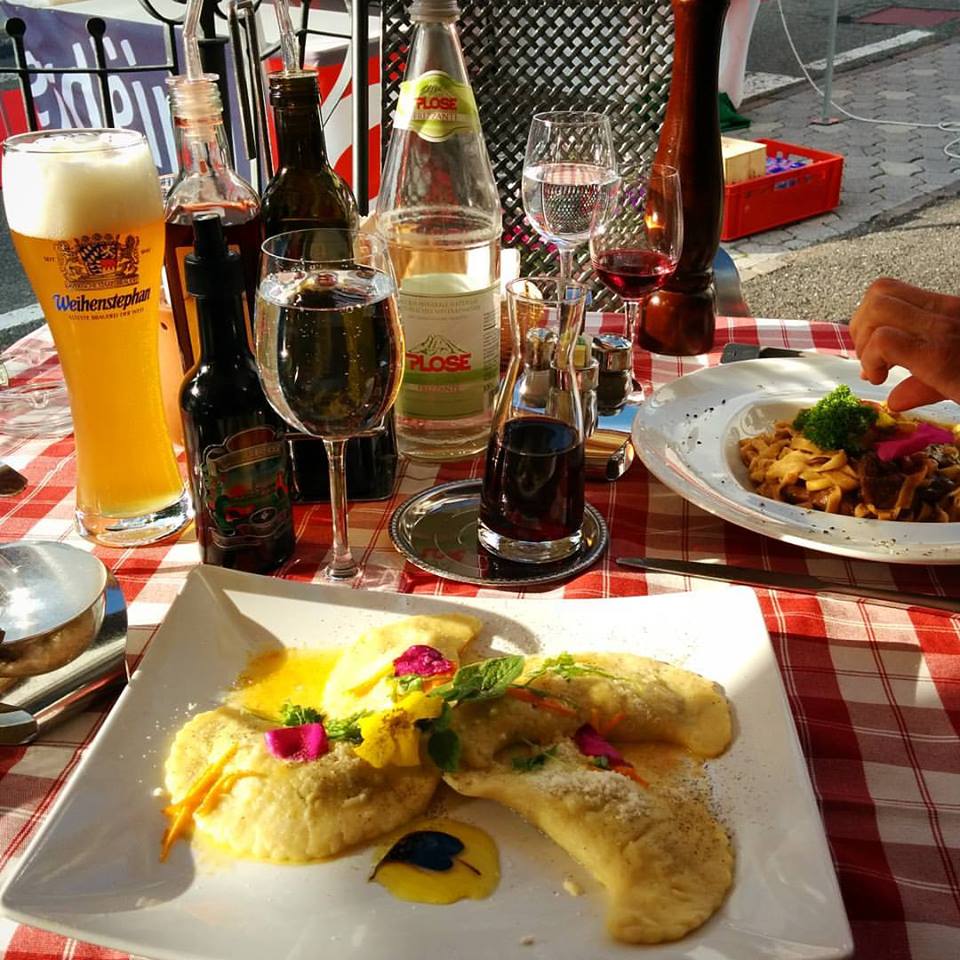 Where to stay
If you are a large group there are many ski chalet options with full kitchens available through Airbnb. Otherwise we highly recommend staying in one of the following towns below Gardena and north of the Sella pass: Ortesei (larger with grocery stores and all amenities but a bit further from the cliffs), Santa Cristina (small and quiet), Selva di Val Gardena (small and a bit more life than Santa C). Alternatively, there is Val di Fassa to the south of the pass, with Canazei being the largest town. Most accommodations are cheap in the Summer because these are ski towns in the off-season. Look for deals, particularly discount rates for extended stays. Most hotels include elaborate breakfast spreads with homemade cakes, eggs, hams, and espresso drinks every morning. It is better to pick one home base for your trip and drive to the surrounding passes rather than moving camp every few days. Gardena and Sella will offer you plenty and you can still drive to the furthest passes in just over an hour. Cortina d'Ampezzo is fine, but overrated.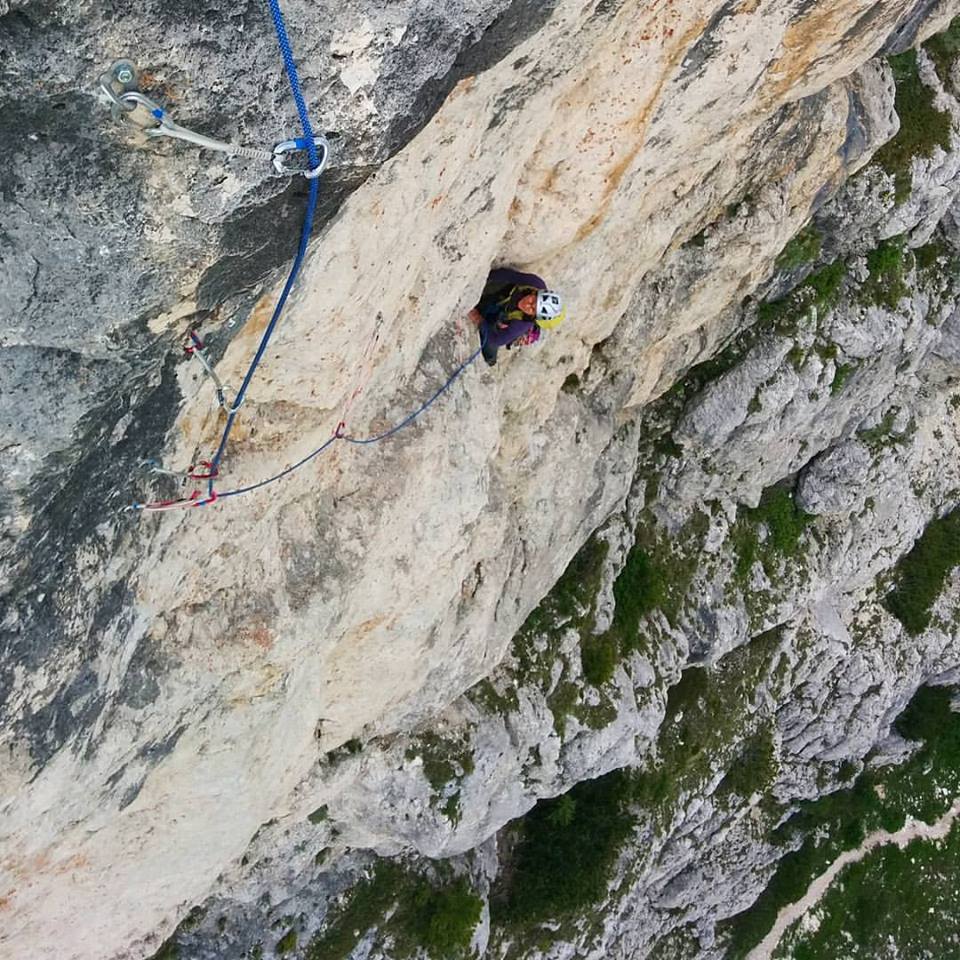 Climbing and Via Ferratas
You really only need one guidebook: The Dolomites, Rock Climbs and Via Ferrata by James Rushforth published by Rockfax. Order it online, or speak to Rock & Snow in New Paltz early on to get a copy; it is not easy to find in the U.S.
There is a wide variety of climbs listed but we highly recommend starting with some easier climbs and allowing yourself to adjust to the runouts, elevation, and the temperamental weather patterns.
1. A great warm-up is to do the short but exciting Piz da Cir V via ferrata. If you are staying in Selva, you can walk up the street and jump on the Dantercepies Gondola (purchase tickets at the lift) or drive to the top of the Gardena Pass.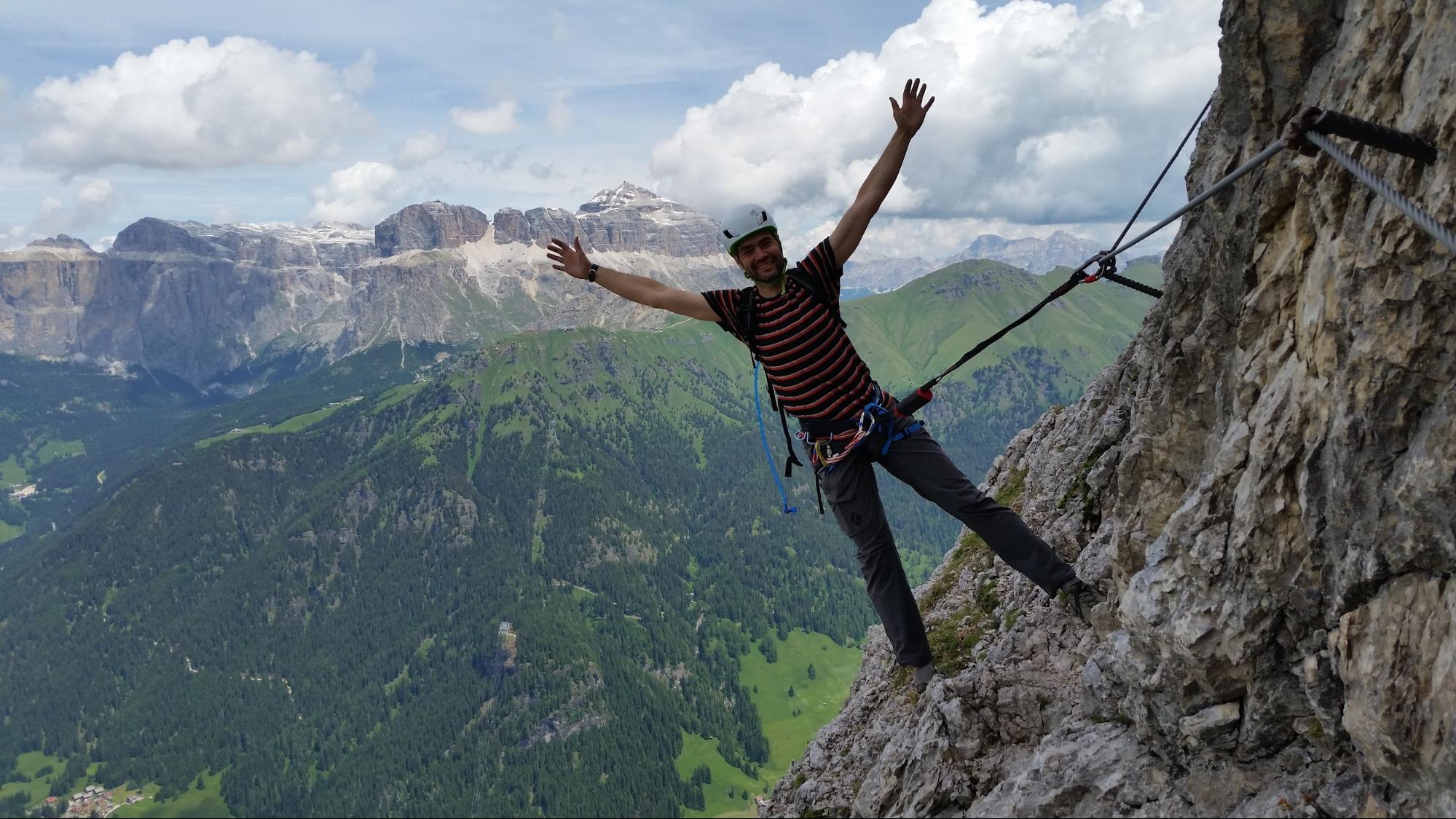 2. Citta dei Sassi is another good option for day 1 while you are recovering from jet lag and getting acclimatized. This gorgeous area is filled with short sport climbs on interesting rock spread out in an idyllic setting with a short approach and views of Sasso Lungo, Pordoi, and more.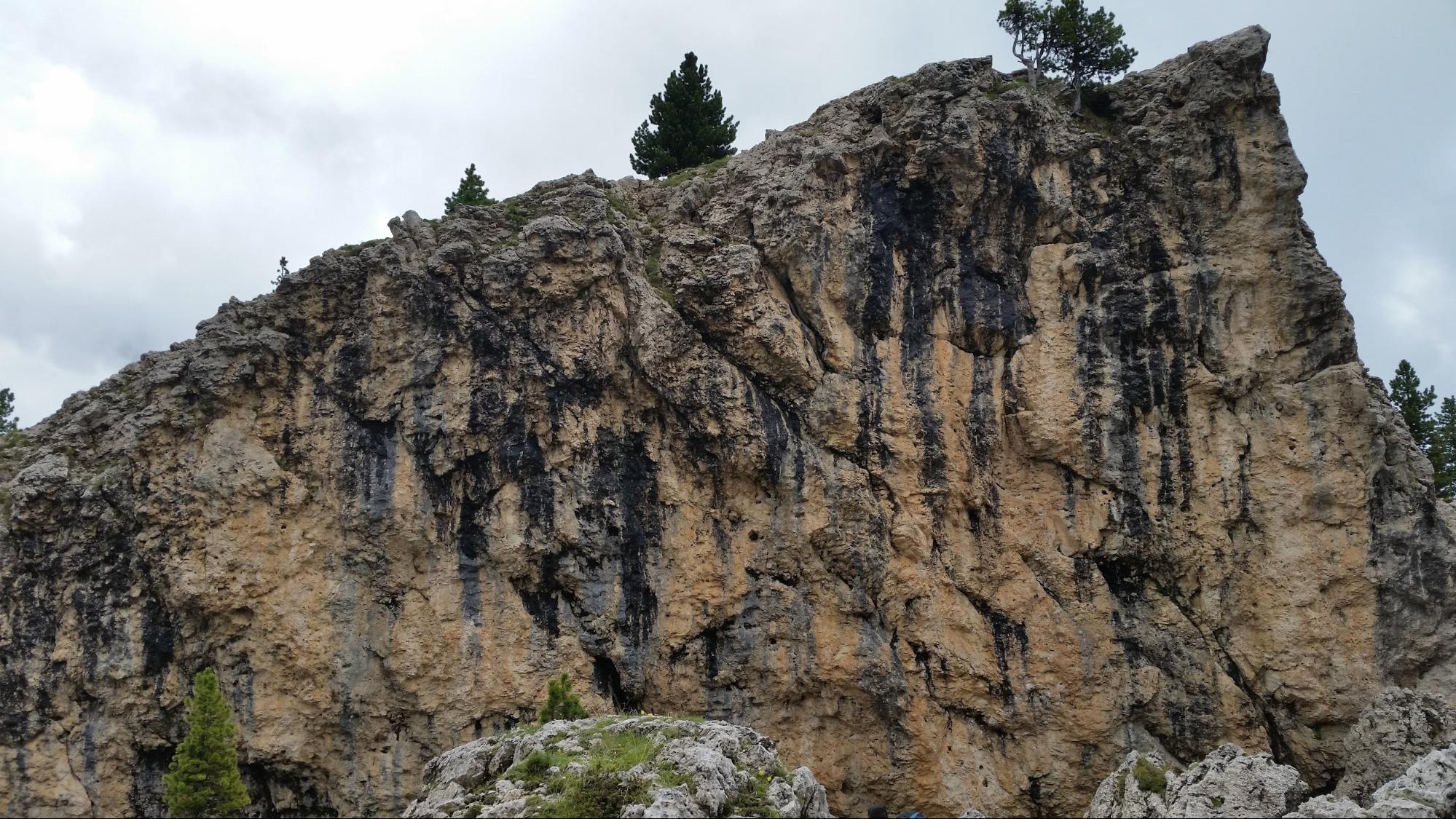 3. For a 10 minute approach you can't beat Frea. If you climb 5.11 sport, Sonnentau is a 4 pitch gem.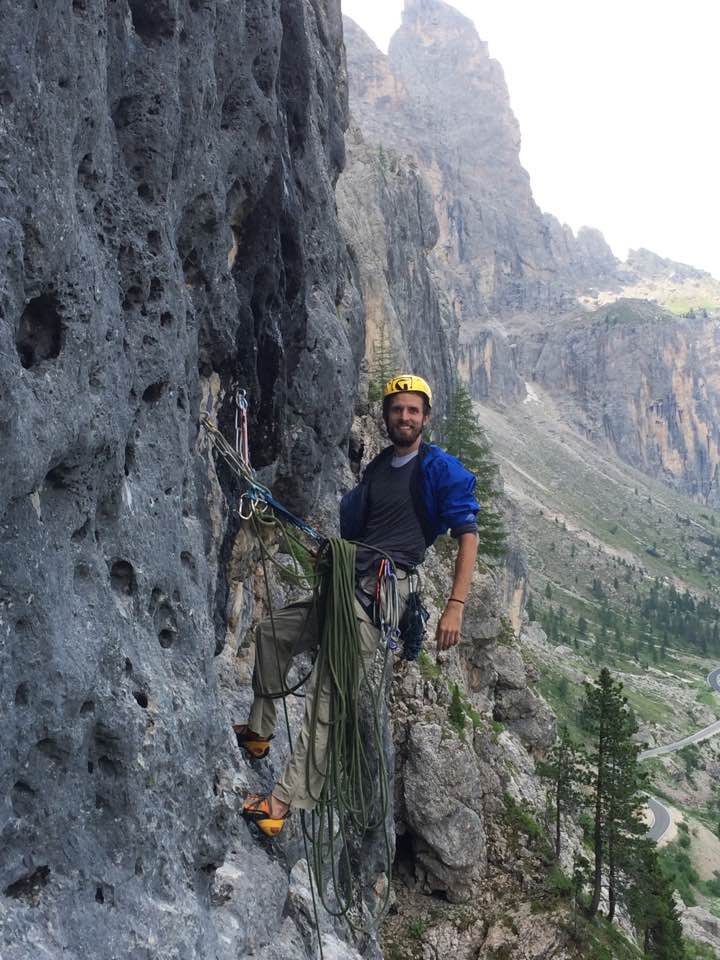 4. Be sure to climb at Sella Towers (especially the first), in particular the Steger Route for an introduction to the nature of trad climbing in the area, and Delenda Carthago if you are solid on 5.10 sport.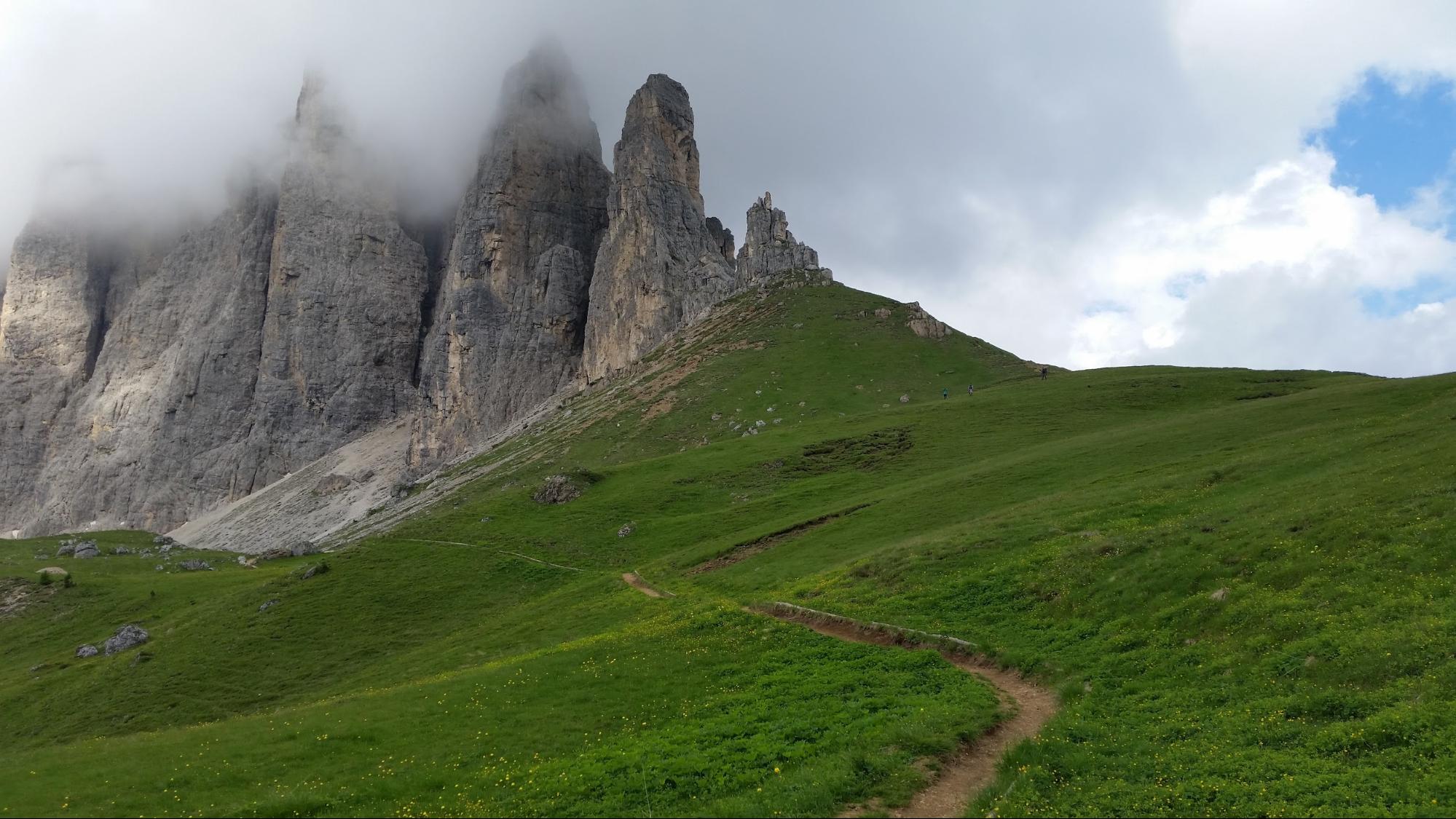 5. Sass de Stria/Hexenstein has a good introduction to a Dolomites trad route. The lack of fixed gear is very typical of the area and will give you a good idea of what to expect on other larger objectives. Additionally, the descent involves traveling through the extensive network of WWI trenches and machine gun turrets. The WWI tunnels in the mountain can be explored so be sure to bring a headlamp. This mountain also has some moderate single pitch sport in the shade for hot days.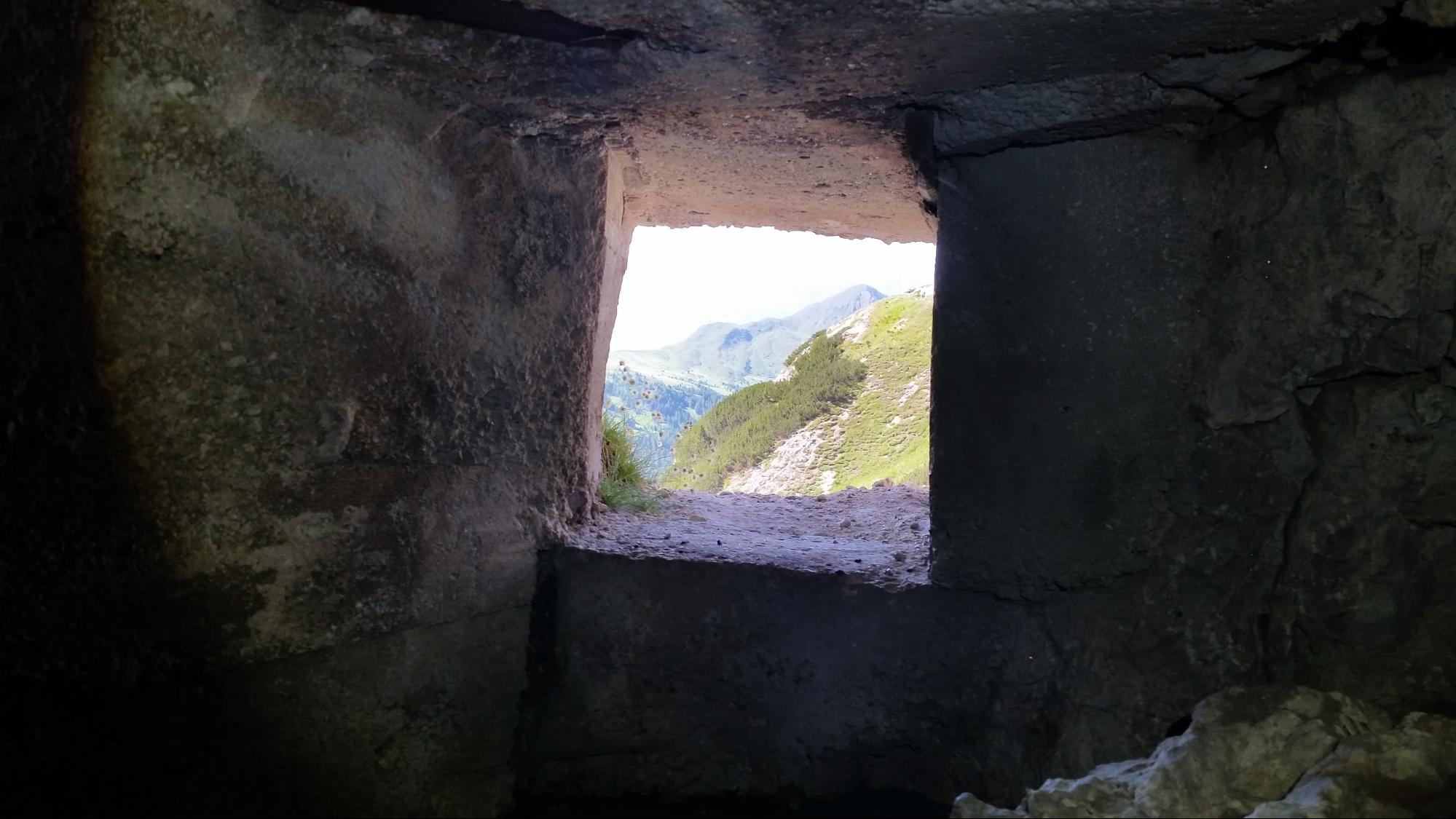 6. Cinque Torri is a very densely populated assortment of trad and sport in an amazing setting. There are both driving and chairlift approaches. If you were to visit the Dolomites for only one day this would be the place to go. Cinque Torri has it all... great views, easy access, WWI ruins, apres-climb bar and restaurant (get the meat sampler platter!), single-pitch sport, multi-pitch sport, multi-pitch trad.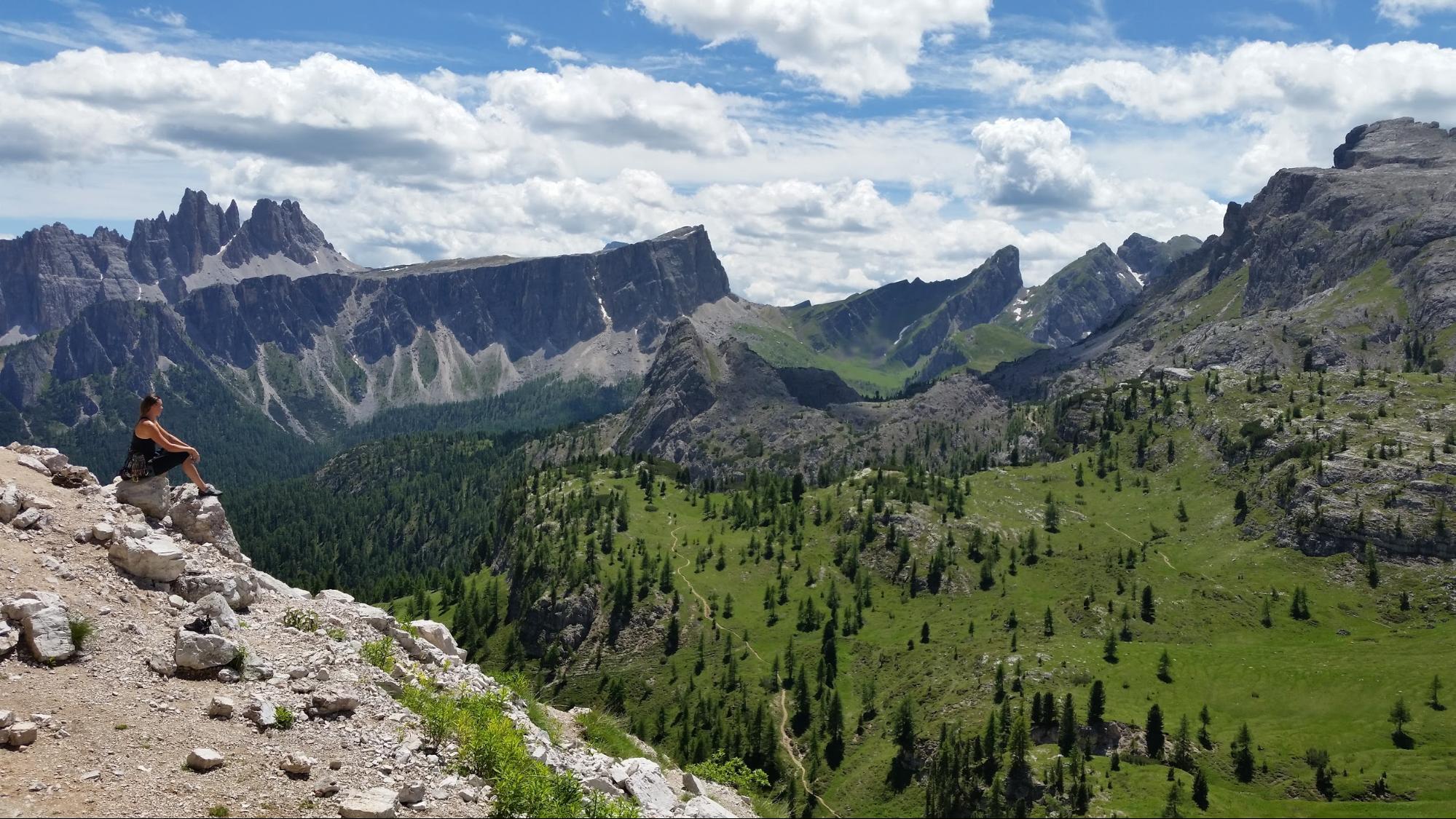 What to bring
This is an alpine climbing destination so be prepared for alpine weather. Scholler pants, polyester t-shirt, merino wool long sleeve shirt, rain pants, and rain jacket. The Summer storms are typically brief but they come on very quickly and can be STRONG and SEVERE! A bullet pack with a bladder will be necessary for most long routes. Most people prefer double ropes so that they can retreat/rappel. Many descents require double rope rappels. An alternative to double ropes is to trail a thinner tagline. In terms of trad gear there is often very little in terms of gear options so doubles are rarely needed. We found that a single rack from small C3's to the #3 Blue Camalot was worth carrying as well as a single set of nuts from micros to large. Bring many extendable slings as the routes can often wander. Helmet!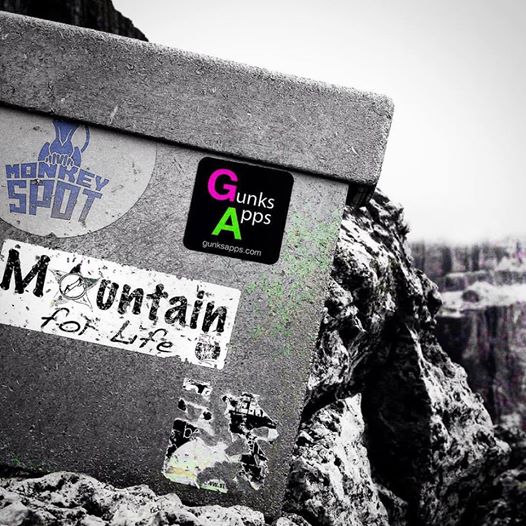 Please feel free to contact us with any questions. There is a high probability we will be back in the Dolomites next Summer!
Happy sending!
Christian & Byron