GUNKS APPS
EL POTRERO CHICO
A visitors preparatory guide

As I approached my 33rd year of climbing, I recognized that despite the hype I had never made the trek south of the border to climb at the famed El Potrero Chico (EPC). I first heard of the Mexican destination in the 90s when rumors of a canyon of near limitless limestone started creeping North. Famed US climbers began wintering at EPC to escape the cold and enjoy cheap living in the land of seemingly no rules and even fewer regulations.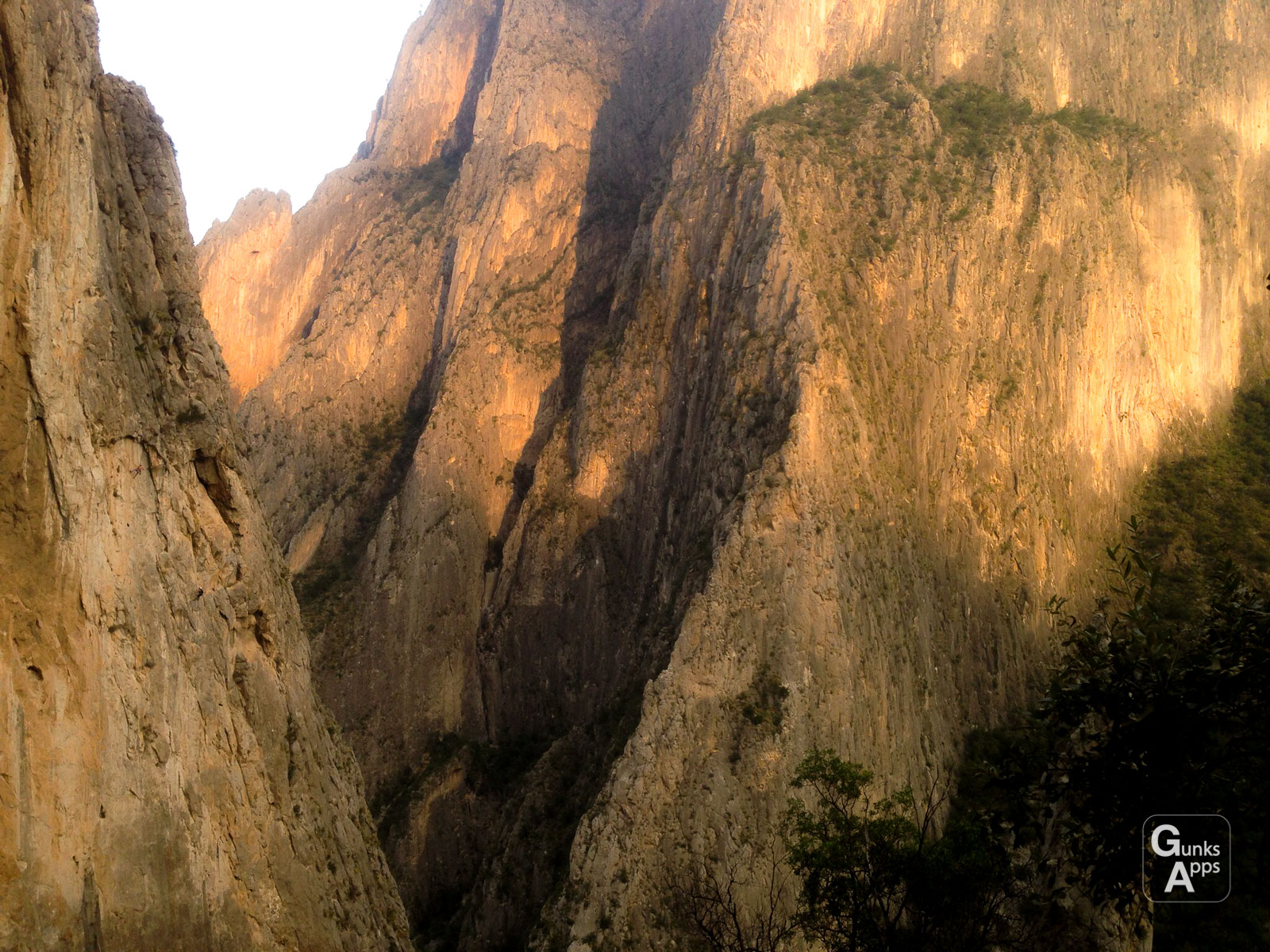 By the year 2000, almost every climber I knew had visited EPC and all had positive things to say. At the time I was too caught up with skiing and ice climbing to consider a southern destination for a Winter vacation. This trend eventually changed after several back to back ski trips with little to no snow. This year I decided not to roll the dice on snow and go somewhere with guaranteed climbing; it seemed it was finally my time to visit El Potrero.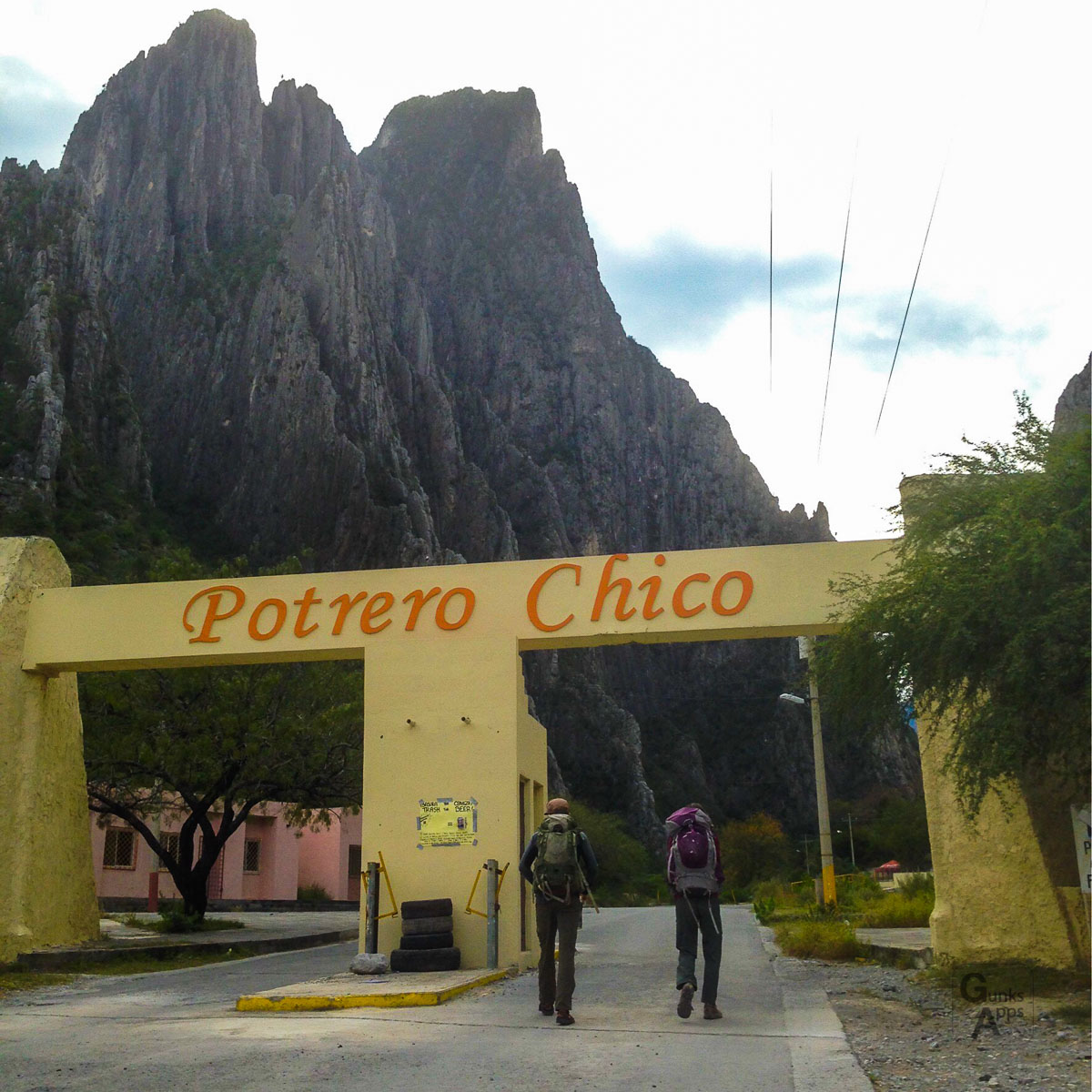 We purchased tickets about two months in advance and paid $450 for a direct flight from New York (JFK) to Monterrey (MTY). I would recommend purchasing earlier if possible and booking your parking spot in advance if it's during holiday travel.
I tend to enjoy edgy climbing with more uncertainty and fewer crowds, but this year a rack of quickdraws and lounging cliff-side in the sun seemed appealing. As the trip drew closer and I started looking at the grades, quantity and length of the routes, my excitement grew. My climbing partner Lynn had been to EPC back in the early days before restaurants and flush toilets. She was skeptical but we found that the place had become very developed to accommodate the annual stream of visiting climbers.
We booked a weeks stay at the newly opened Lemuria Hotel. At $70/night it was not only the most expensive lodging available but the nicest and the quietest (still plenty of dogs barking through the night and loud radios on the street but no one within the compound was making noise). The other options were The Pagoda, La Posada, and Homeros in addition to entire homes for rent.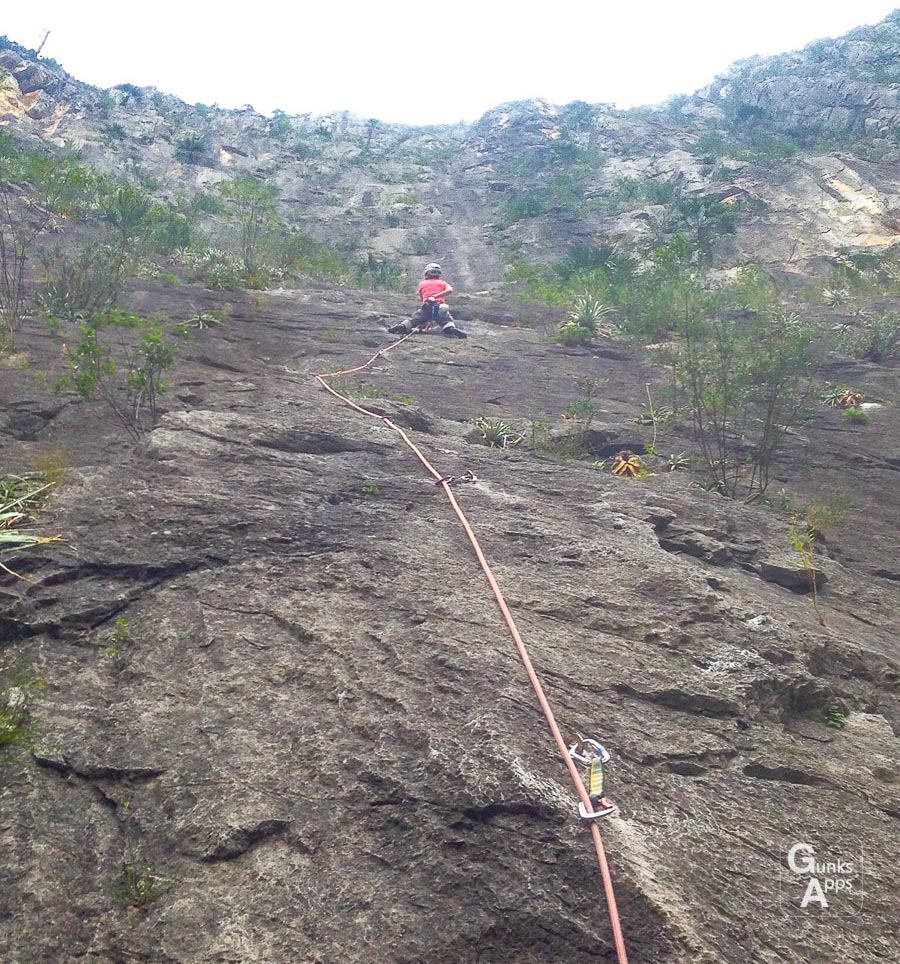 Most places offer camping but people we spoke with said they were crowded and noisy. We also heard that after New Year's the crowds leave and it's a calmer vibe. We were certainly there at the high season. Regardless of where you stay all of the accommodations are within a quarter-mile of each other and are at the mouth of the canyon.
We arranged for our hotel to pick us up at the airport. Although this decision set us back $100, it saved us the hassle of dealing with a car straight off the plane and was decidedly worth it. There are plenty of places to get breakfast, lunch, and dinner at the various hotels and no one we met got sick from the food. We took "Peruvian Precautions"... bottled water and fully cooked food only.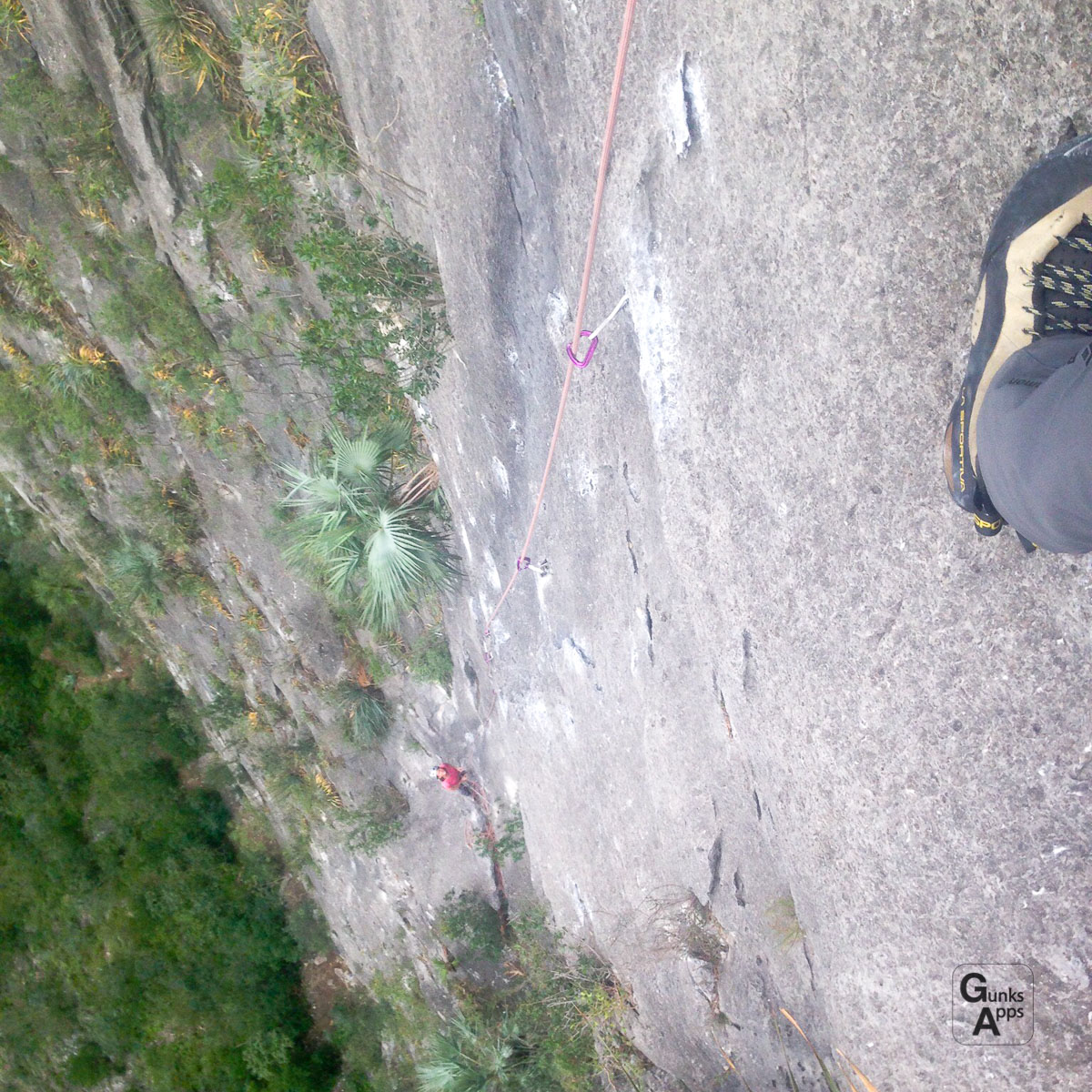 Hidalgo, the closest town, is a 30 minute walk from the canyon and offers grocery stores and pharmacies. We did get two reports of people who got sick from eating in town. I would recommend going to the grocery store on the way into EPC so you have everything you need to climb the following day without taking a separate trip into town.
The guidebook situation is somewhat crazy. There are a slew of options with no definitive book. Due to the number of people around you will inevitably end up speaking with someone that just climbed your next day objective. This first person beta combined with Mountain Project and whatever guidebook you purchased will get you to the base.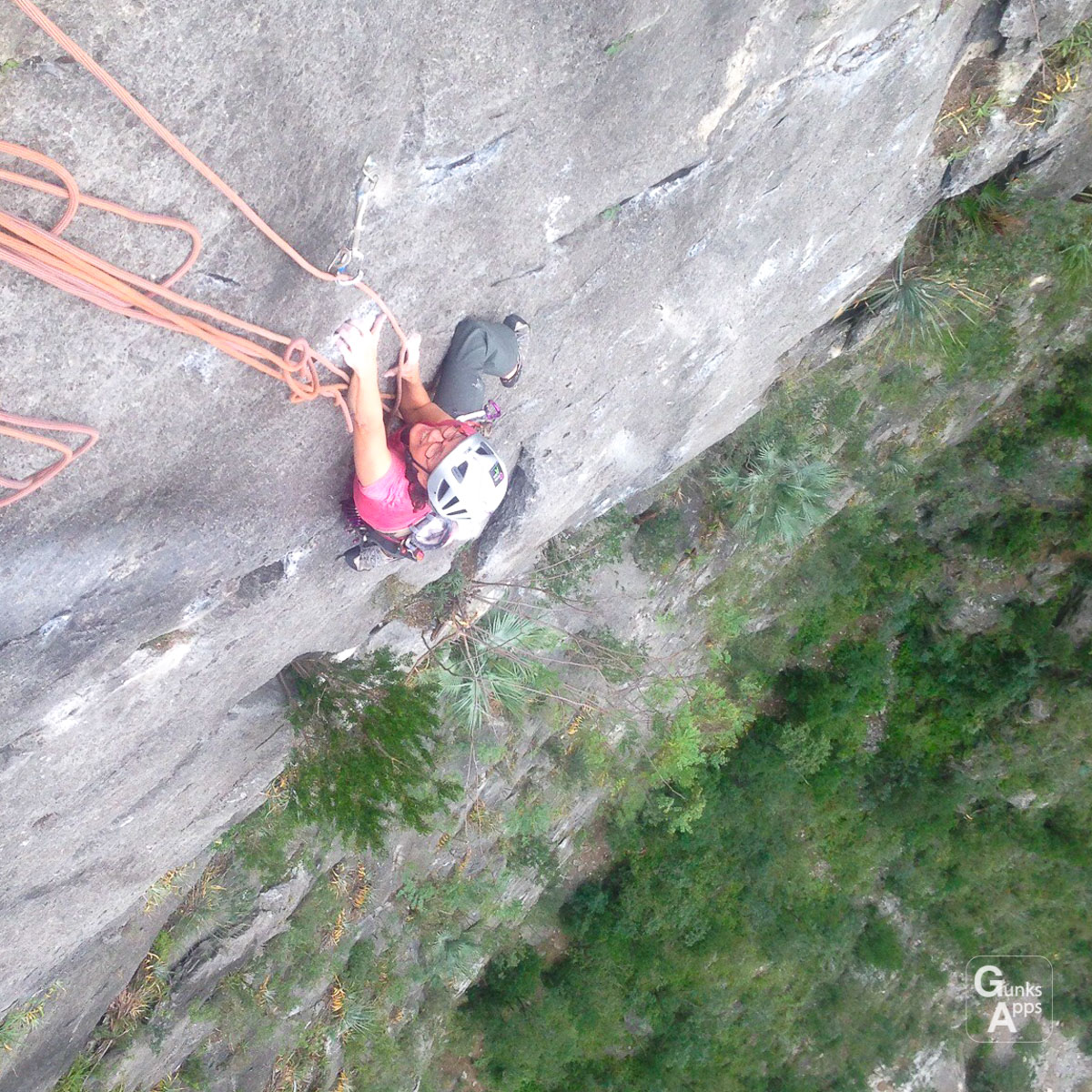 We found the grades to be somewhat soft by Gunks standards and not always consistent. Broken holds explain some of the grade inflation and limestone itself is prone to offering the options of climbing on either side of the bolts and this may make a route feel harder or easier. In general however most pitches felt 1-3 letters easier.
The trade routes are generally well bolted with stainless steel hardware and we only encountered one bolt missing a hanger. A rack of 20 draws is enough, but it's worth carrying a few alpine draws and some extra biners. A single 70m bi-color rope is the way to go because the popular routes can be rapped with a single 70m and we did all of them as simuls with gri-gris. A bullet pack with a bladder is nice for the longer routes and I wished I had brought a pair of lightweight shoes for the longer rappels. Helmets are necessary because there is still loose rock and climbers everywhere.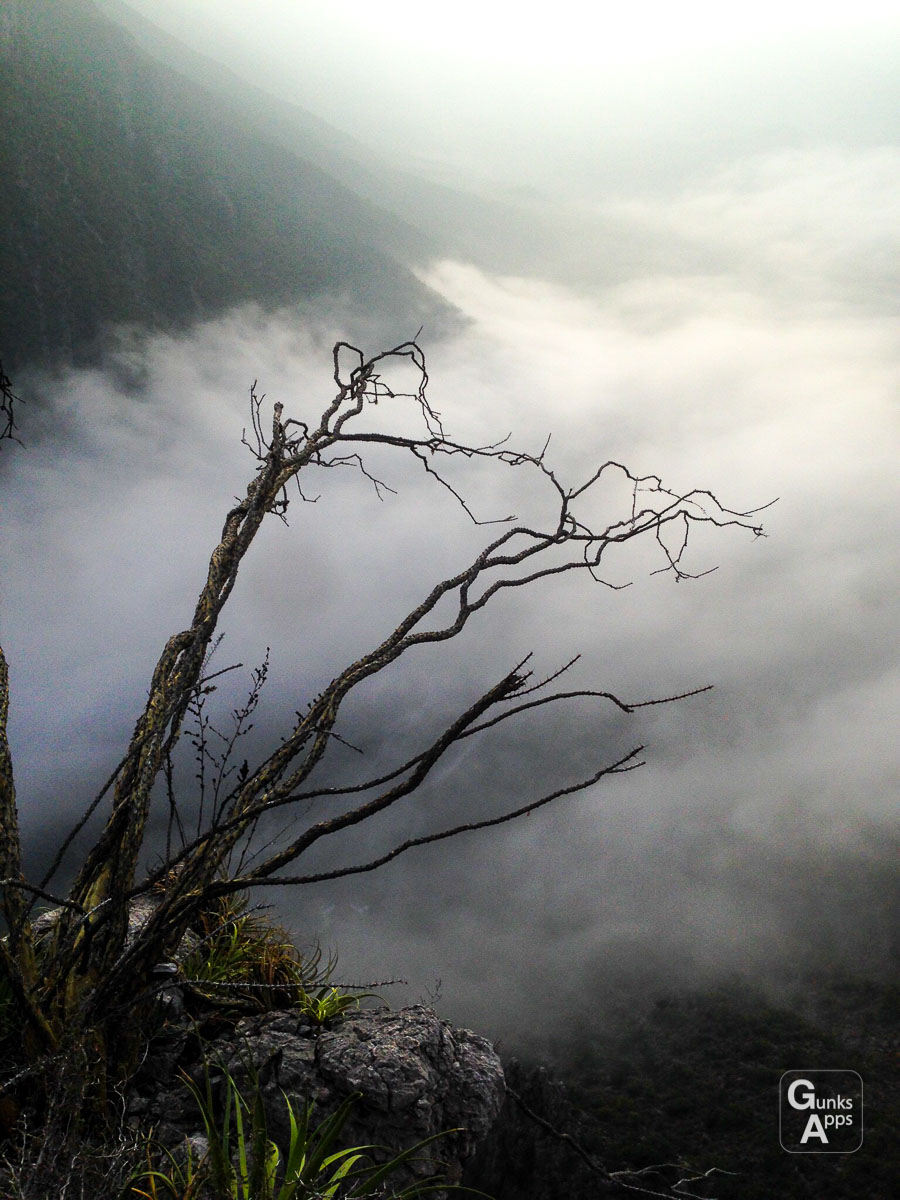 The big draw of EPC is the easy access to 1000ft well-bolted 5.10s. I was a bit surprised by the quantity of parties with little to no multi-pitch experience, or experienced climbers teaching their inexperienced partners multi-pitch climbing on the go. For this reason it's worth being the first party on route, which isn't hard to do unless you're gunning for Time Wave Zero.
My friend Dustin Portzline told me not to overlook the cragging and it was great advice. Walls like Club Mex among many others are home to high quality single pitch sport climbs peaking in the 11-12 range. Once again we found the grades to be a bit soft, but more consistent, especially around the well known routes.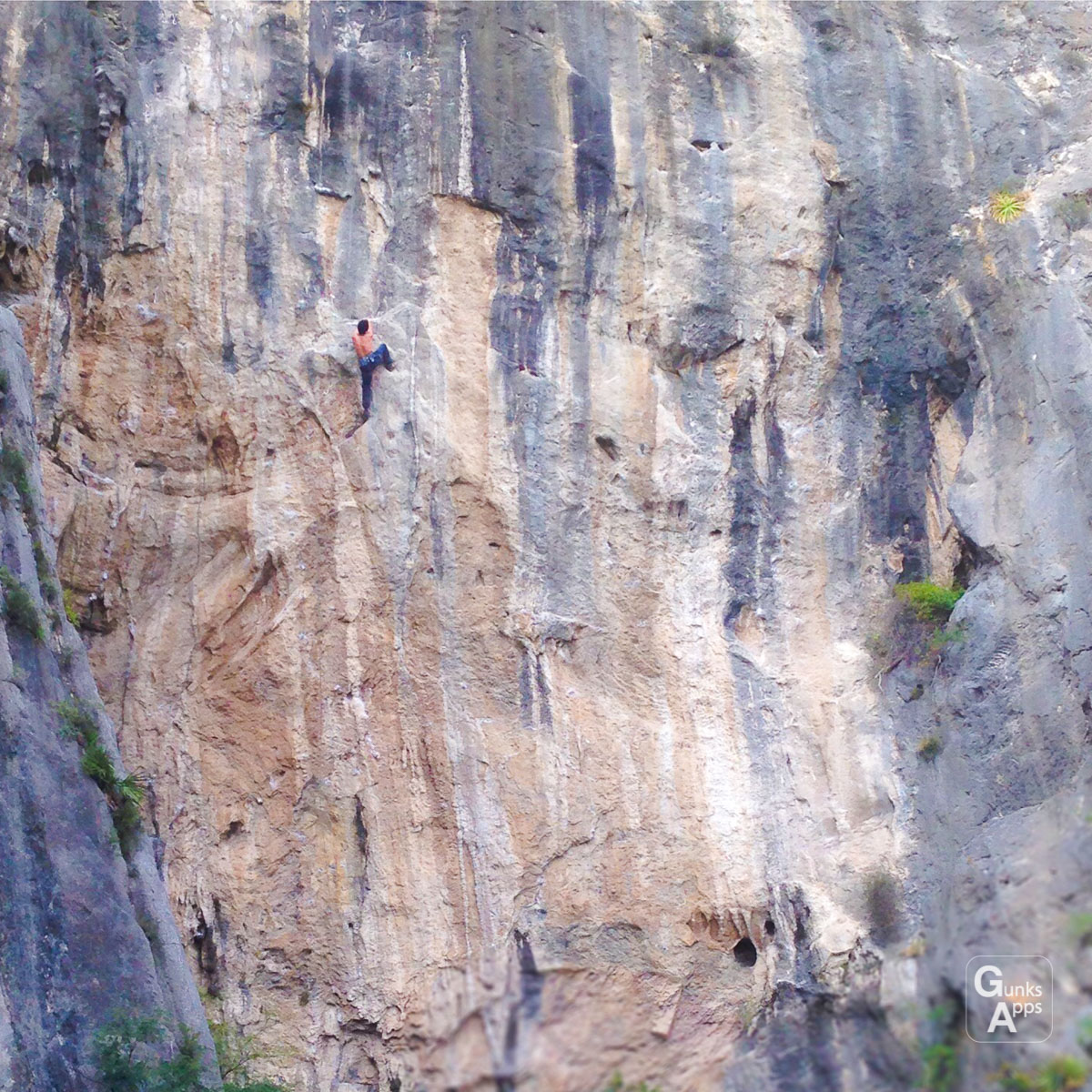 Our trip coincided with a heat wave so it made sense to stick to shady routes, but it's easy to be lured into thinking it won't be hot because the mornings are typically cold. The dry air and lack of trees and corner systems mean that if you end up in the sun on a hot day you will roast. Consider bringing a camel-back or hydration system that enables you to drink throughout the day; salty snacks, sunscreen, and a lightweight shirt that covers your arms are essentials. Like most desert areas, the contrast between shade and sun is dramatic. Consider bringing clothing that gives you flexibility in terms of wind protection and keeping you warm at minimal weight.
TIME WAVE ZERO
When you return from EPC the first question you will inevitably be asked is, "Did you do Time Wave Zero?". As one of the longest sport climbs in the world and composed primarily of clean rock, consistent climbing, good movement, and a summit finish, it seems that it's the must-do route. However, there are a few drawbacks...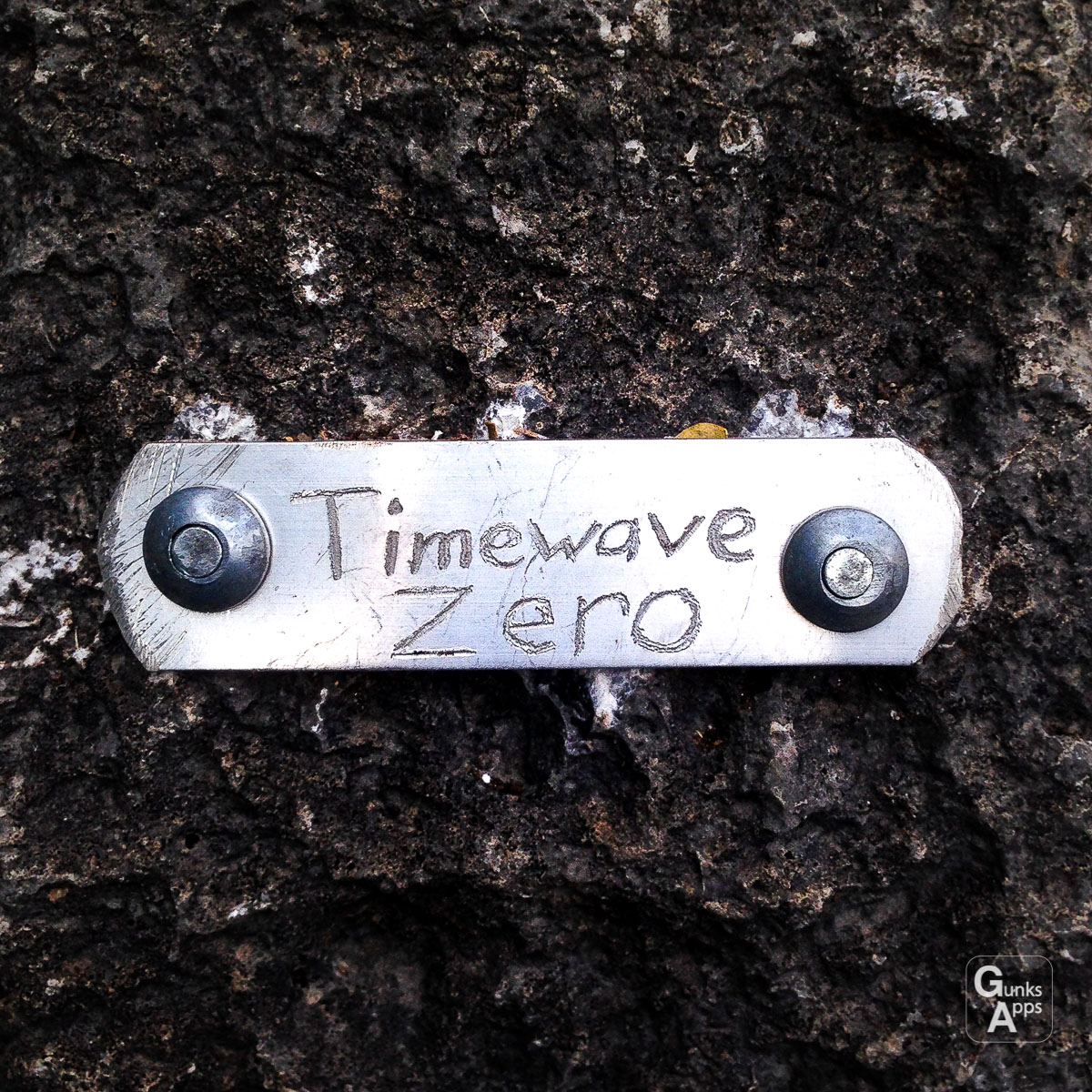 First off, it is long (2300ft), so if you don't have several 1000+ foot routes under your belt you may want to log some more vertical mileage before attempting this. It is essential to move at a steady pace and keep transition times at belays to a minimum. We arrived at the base around 5:30am and there were a total of 3 parties ahead of us. We queued up and discussed bailing. We reasoned that because it is possible to rap the route we could at least see how things moved along and bail later if there were serious traffic jams.
We had been up the day before and had climbed the first 3 pitches. This is recommended because it allows you to suss the approach and get the moves dialed for the p2 5.11 move that you will be doing in the dark if you start before 6am. Most of the climbing is graded in the 5.9 to 5.10 range and it felt much easier to me, but not everyone I have talked to agrees with me. At about the halfway mark we managed to pass the two parties directly in front of us by hitting the turbo button and climbing 5 pitches in one 30 minute push. This involved some risky climbing since we were simul-climbing and skipping up to 5 bolts in a row while passing.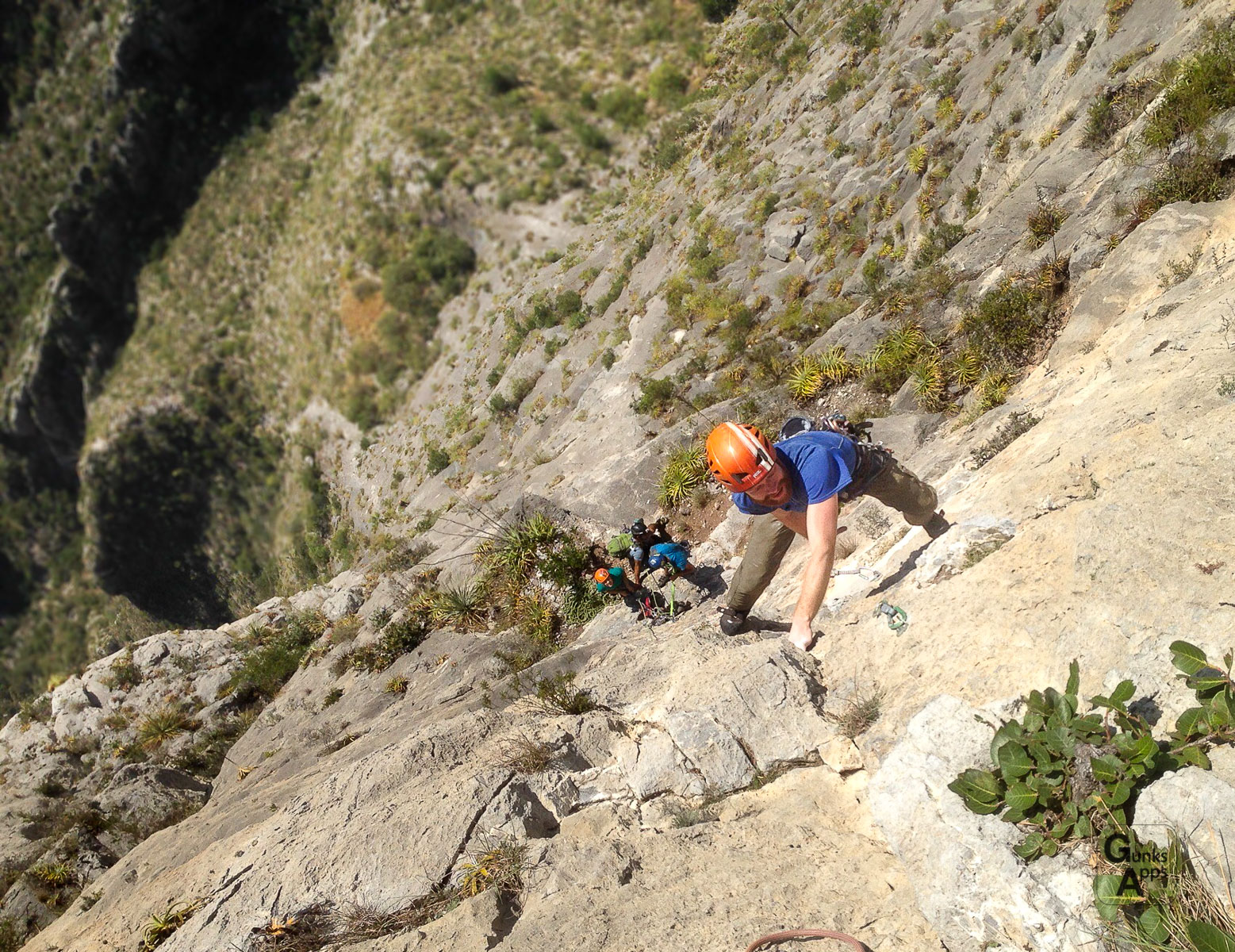 After passing we settled back into a more relaxed pace and I felt I could better enjoy the route. As we approached the final few pitches we heard. "Christian? Lynn?" It was our friends Susan and Sevve chilling out projecting p20 the 5.12a crux. We watched Sevve give it another burn then he pulled the rope and let us climb through. I gave it one legit attempt, but the thing was not a one-move-wonder, it was actually hard. Even pulling on the draws involved some 5.11 climbing, so we thought it could be 5.12b if not 5.12c.
The final few pitches ease off as you gain the ridge to the southern summit. The north face comes into view and the full panorama opens up. We ate a few snacks soaking in the view and hesitated as we contemplated the upcoming 2300 feet of rappels. While lounging around with my shoes off I didn't realize how much my feet had swollen; when I tried to get them back on my feet would spasm and cramp. This meant I would have to go down barefoot...rapping sharp limestone barefoot is a rosy crucifixion I will likely never repeat.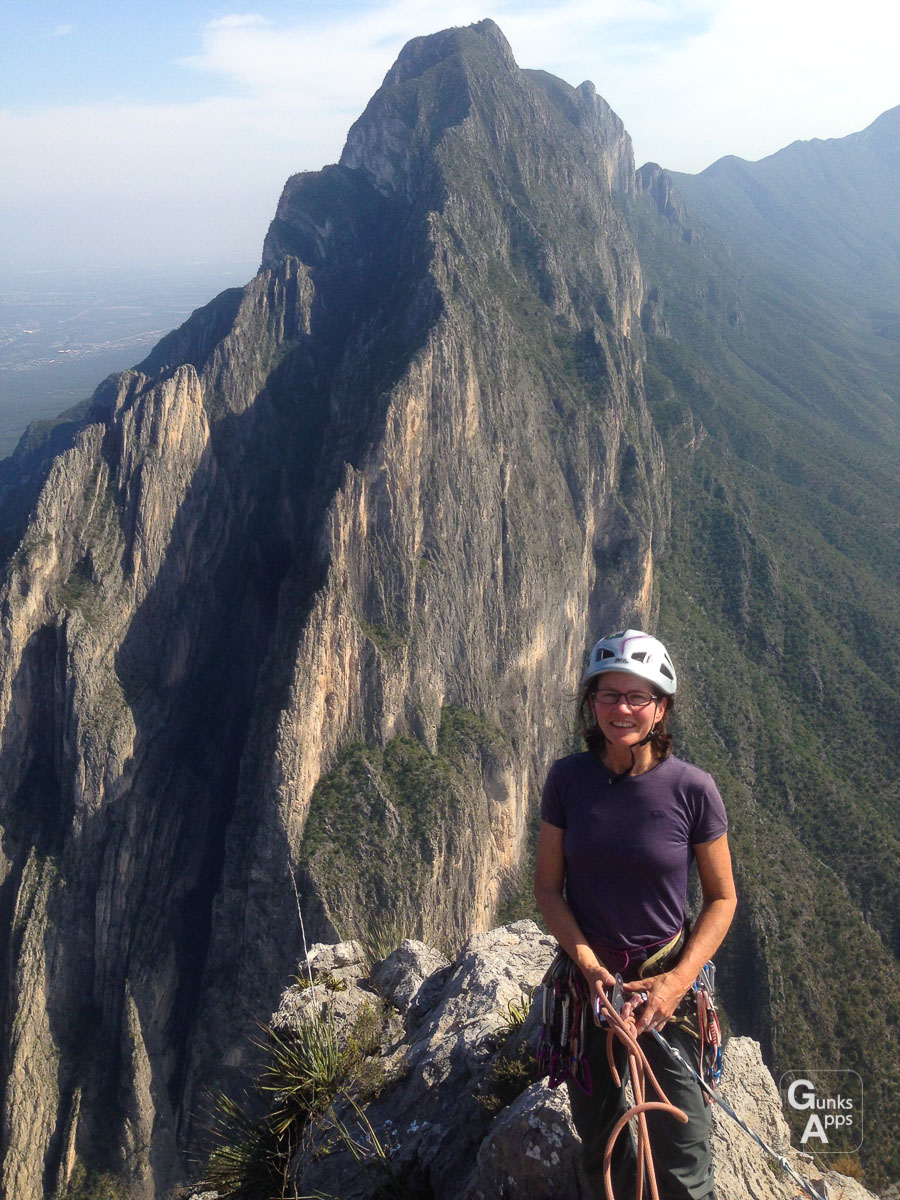 All told we touched down in just under 10 hours taking 6 hours up, 3.5 down, and 30 min on the top. It was an excellent route and I'm glad we did it, but I'm not sure I would recommend it to everyone. If there were no crowds and either a walk-off or cable car descent I would say it's a must do, but my disdain for trailing slower parties and the mandatory hours of rappelling are pretty close to deal breakers for me.
SENDERO LUMINOSO
I have had a recurring dream my whole life of a cliff at the back of a cirque. It's a tower of dark rock that has an obvious line up the center. In my dream I am awestruck every time I see it even though there is a vague resonance of familiarity from seeing it in previous dreams. I have climbed the beginning but my dream never finishes. Approaching Sendero Luminoso I felt as though I was approaching my dream route.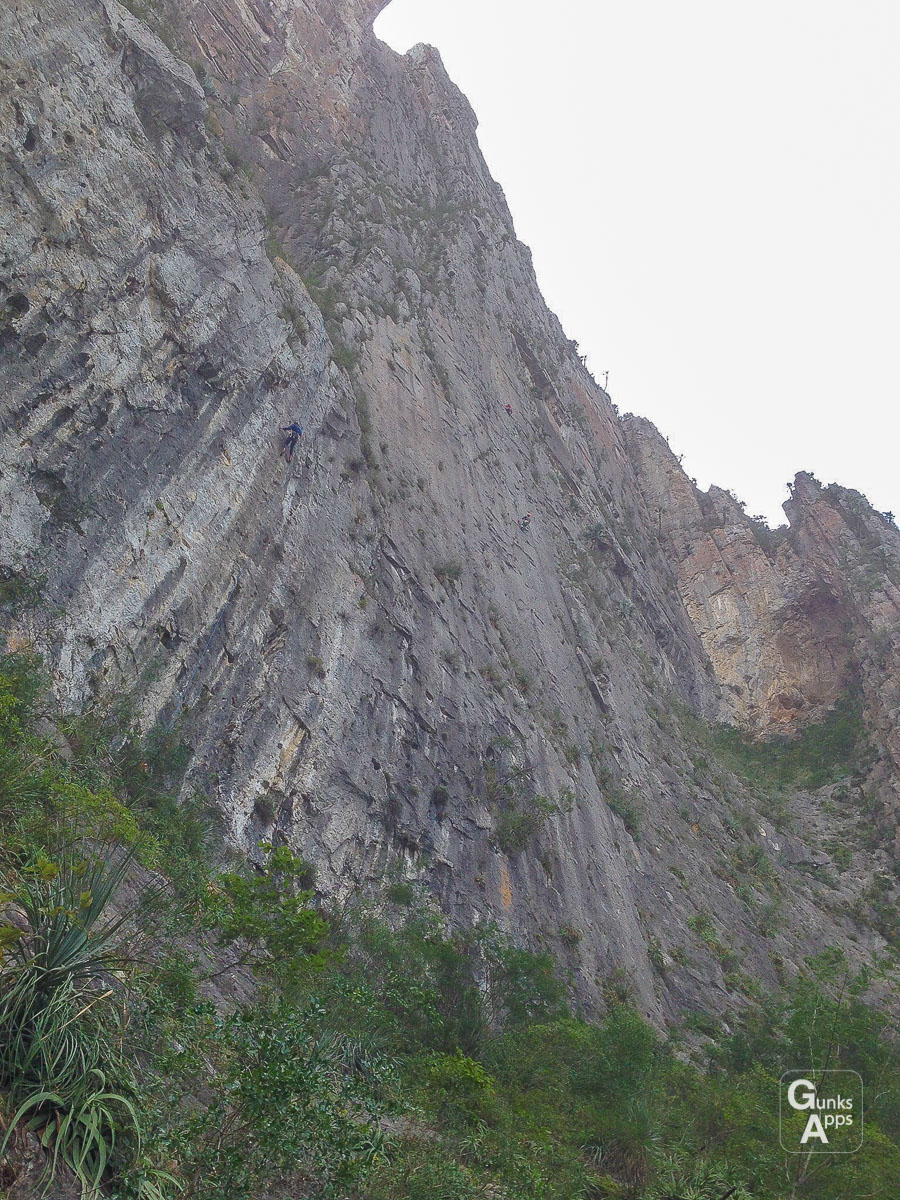 Immortalized by Alex Honnold's recent free solo, Sendero Luminoso (The Shining Path) is a face-climbing masterpiece. This route is simply world class. To be fair I can only comment on the first two pitches because that's all we did, but rarely have I been on a climb of such continuous and engaging climbing for such length. North facing, it stays crisp in the shade and being set apart from the canyon it has a removed feel from the commotion of the rest of EPC. From the first move on the stone you can tell you are in for a treat.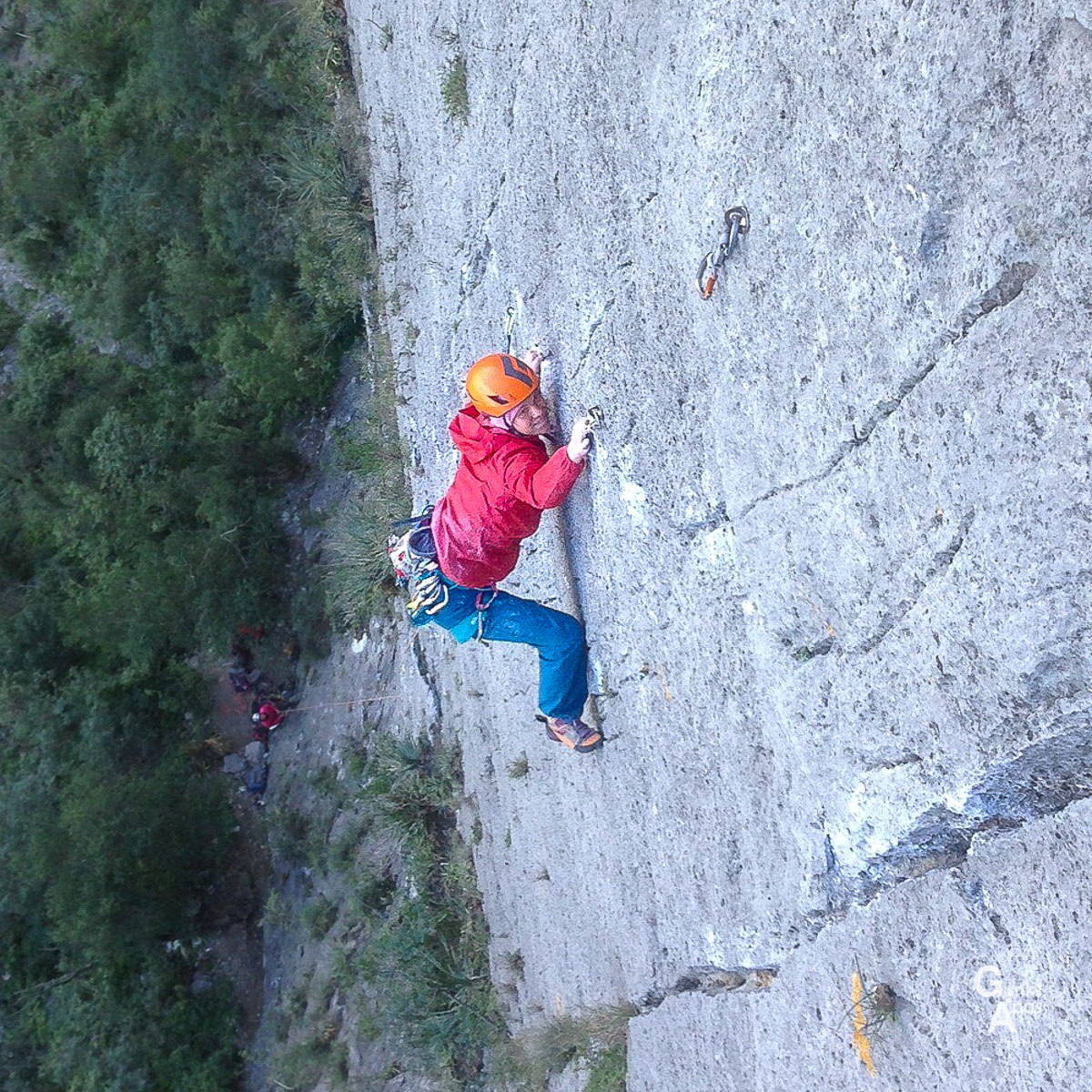 While I am biased towards technical steep face, it is possible that this would not be everyone's dream route. It's just off vertical but not enough so to turn off the clock. You have problems to solve and you can study them, but then you need to move or the pump will catch you. The route is generally not polished and the bolts are spaced enough that you can't pull through and the clean falls mean you can release the throttle.
I can't comment more on how to climb it, but I will say that strategy is important.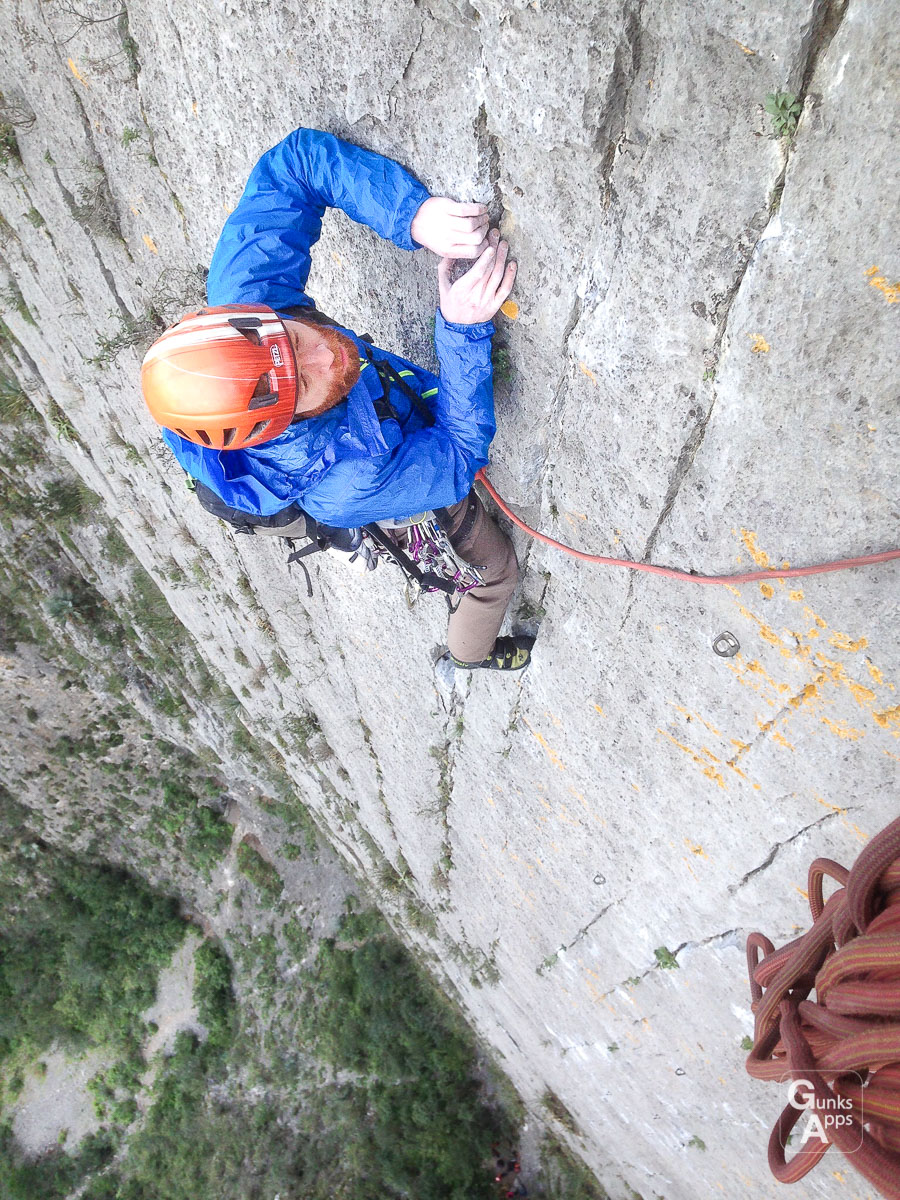 The last thing I'd like comment on is about Honnold's solo. I solo moderates in the Gunks and always have a sense that there is a bit of a back-up in the way I climb. This may sound silly to say but it is possible to climb in a way so that if you fumble on a move you can still recover by reeling in on a big hold below. Dean Potter described hitting hand-cracks while soloing and saying he felt he was off-belay. The reason I bring this up is because the type of climbing on SL leaves no room for error. The climbing is constantly insecure and after each move the thought of Alex soloing it made me shake my head. You don't fall off SL - you pop off; soloing that style of route is nauseating to contemplate.
If you get the opportunity I think El Potrero deserves the hype even if it is crowded. It's crowded for a reason. So get ready to drink some margaritas, find a partner who climbs multi-pitch routes and head south for one of the best limestone crags in the world.
Christian Fracchia

Edited by: Jess Carden