GUNKS APPS
Peña de Bernal
A visitors preparatory guide

After my first trip to El Potrero Chico (EPC), Gunks local Simeon Heimowitz recommended I return to Mexico to visit Peña de Bernal. Bernal is a giant plug of volcanic porphyry looming over the town of the same name. In Winter Simeon runs Southern Xposure, a guide service based in Mexico, so I naturally trusted his recommendation. I also began seeing photos cropping up on social media of others climbing at Bernal. With that, I headed down for a mini-vacation over the long President's weekend to see it for myself.
This trip was going to be a squeeze job so I booked the earliest flight possible on Thursday evening from Newark (EWR) to Mexico City (MEX). My partner Jess flew in from Los Angeles and we met at the airport. Reports of cartel crime have subsided but I still thought it would be best not to drive to Bernal at night. We spent the night in Mexico City and picked up our rental car the next morning and made the easy 2 hour drive North until the monolith came into view.
Surrounded by flat high desert terrain the rock formation dominates the viewscape and in many ways feels like a giant guarding a precious jewel; the jewel in this case is Bernal. As we rolled into town the cobblestone streets and antique architecture instantly evoked an old world European feel. Little shops tucked into every corner of the main square cater to a predominantly affluent Mexican tourist escaping the smog and hectic pace of Mexico City. This is the first and most glaring difference between a trip here and EPC.
Our AirBnB was located 200 feet from the central square and was both very nice and cheap (~$40/night). The food options are plentiful with the area known for its gorditas. Gorditas are so culturally significant in Bernal, that each year the town holds a competition among the various gordita restaurants to determine who has the best in town. There are some more upscale dining options, such as Tierracielo, where prices are still reasonable. Grocery stores and pharmacies are scattered throughout the town as well.
All of the climbing takes place on Peña or on the small outcroppings near the base. A 10 minute drive uphill gets you to some parking spaces and a gate. They charge a small fee for a day pass that supports the area and I suppose the very well-marked trails. We hiked the loop trail that circumnavigates Peña and arrived at a large boulder called Little El Cap where we met Simeon. The boulder is large and home to over a dozen sport climbs from 5.7 to 5.12. This allowed us a nice chance to warm up and get the feel of the rock, movement, and grades.
The setting is idyllic and the climbs are pleasant, but I badly wanted to get up high on the main attraction. Simeon recommended Filo Noroccidental a 1,150 ft 10 pitch 5.10a up the West Face. The line is a natural draw. Simeon described the approach and gave us a few warnings - this was not an EPC-style clip up. The easier pitches, he said, were sparsely bolted and the route finding is tricky in spots. This would be Jess' first truly long multi-pitch route but she always managed to pull it together in the past, so I felt confident we could head up the next day without any more warming up.
We dressed for warm temperatures but brought some additional light layers because we were told that it can get quite blustery on the ridge and summit. Climbing here is in its infancy and there is very little recorded information. We found Mountain Project to be lacking, but at least there was some information. I took notes on the climb so I will give our version of a pitch breakdown and grades below.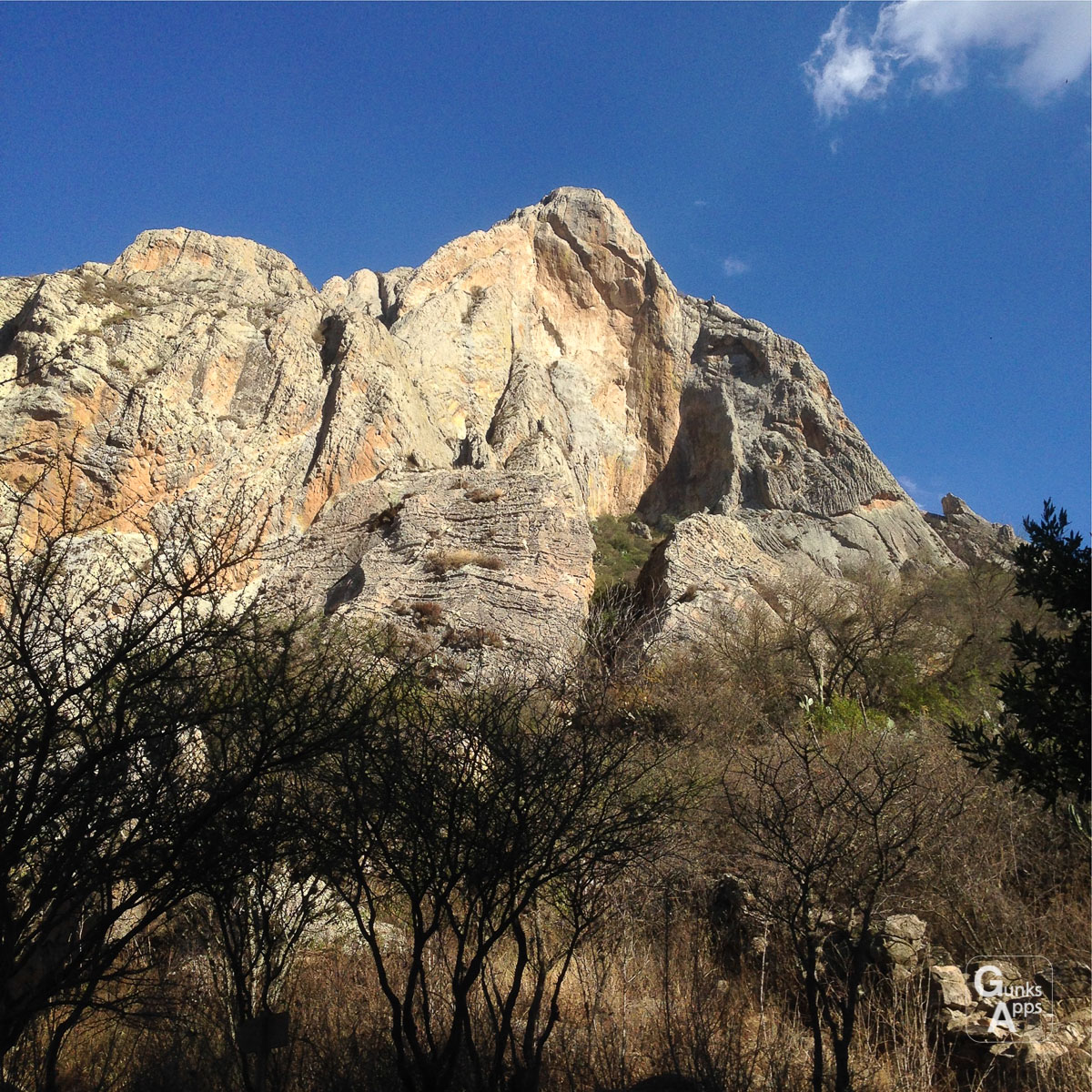 All belays were two bolts and in good condition. It would be extremely difficult to rappel the route. Plan on going up and over. We brought a light rack which came in use a few times. There are very few options for gear, though there are multiple chances to sling chicken-heads and horns.
p1 5.7 (6 bolts) Primarily face climbing. 65m

p2 5.8 (7 bolts) Belay on the slab out left before the ledge. 50m

p3 5.5 (? bolts) Belay at toe of ridge. 30m

p4 5.8 (1 bolt) Climb face past SMC bolt to arête and drop down on the opposite side to a belay hidden in the corner. 20m

p5 5.3 (3 bolts) 1st pitch on the ridge and the beginning of the exposure. 35m

p6 5.5 (no bolts) It's possible to use slings in a few spots. 25m

p7 5.5 (no bolts) Can be combined with previous pitch. 20m

p8 5.6 (2 bolts) Amazing exposure!!! 40m

p9 5.7 (? bolts) 25m

p10 5.10b (5 bolts) The 5.10 move is just a boulder problem off a ledge. 45m

Descent: Follow the most well worn path downhill until you arrive at a strange pulley anchor. A single 70m rope (35m rappel) barely makes it to the next anchor which is hidden under an overhang. Knot your ends!!! The last rappel is straightforward. The trail from here is a popular hike with tourists and leads you past restaurants and a chance to get a well deserved cerveza or margarita or both!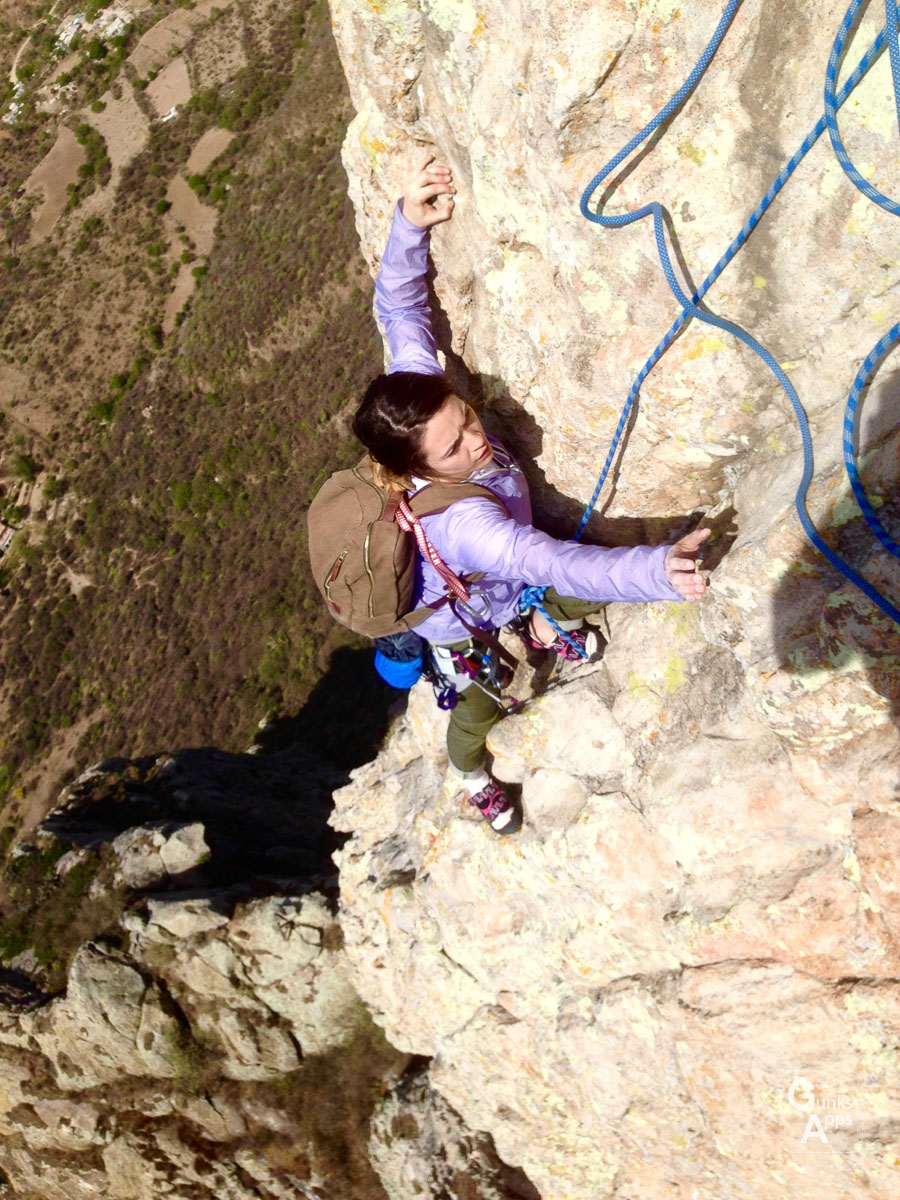 This route was one of the best I've ever climbed; I revel in wild exposure and this has you ride a windy ridge with drop-offs on either side that extend to beautiful vistas in all directions. Add in the lack of protection and an inability to retreat and you have an alpine-esque feel in an equatorial climate. The massive run-outs on the ridge are on very easy terrain but the second is equally exposed to big swings off the ridge.
We topped out with time to relax on the summit and soak in the feeling of accomplishment. The descent went relatively smoothly until the last rappel. We couldn't see the final anchor and ended up rapping off a single bolt. Down on the ground we mingled with Mexican tourists scrambling around on the rocks at the high point of the hiking trail. This was the end of the climb and the start of a hike back to town.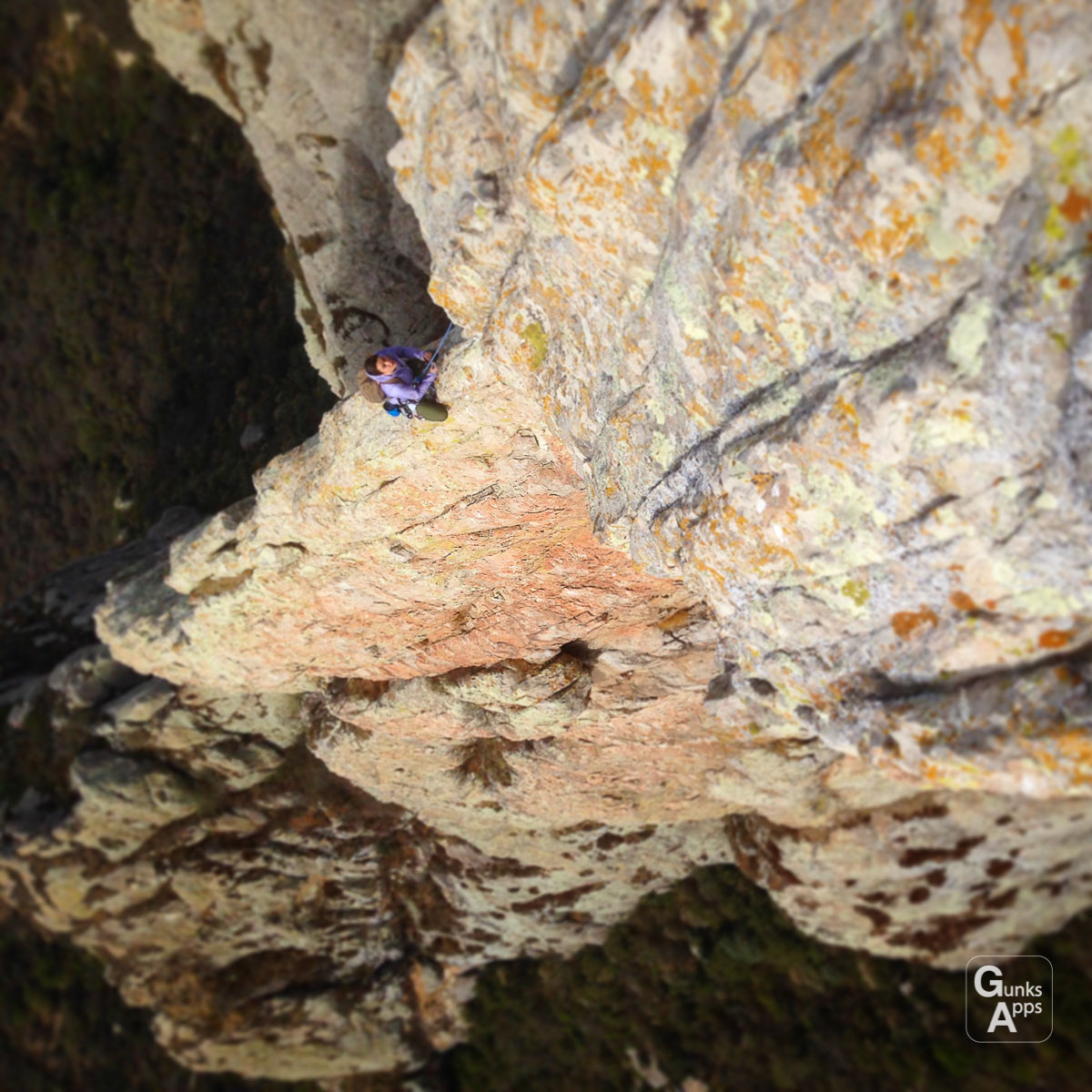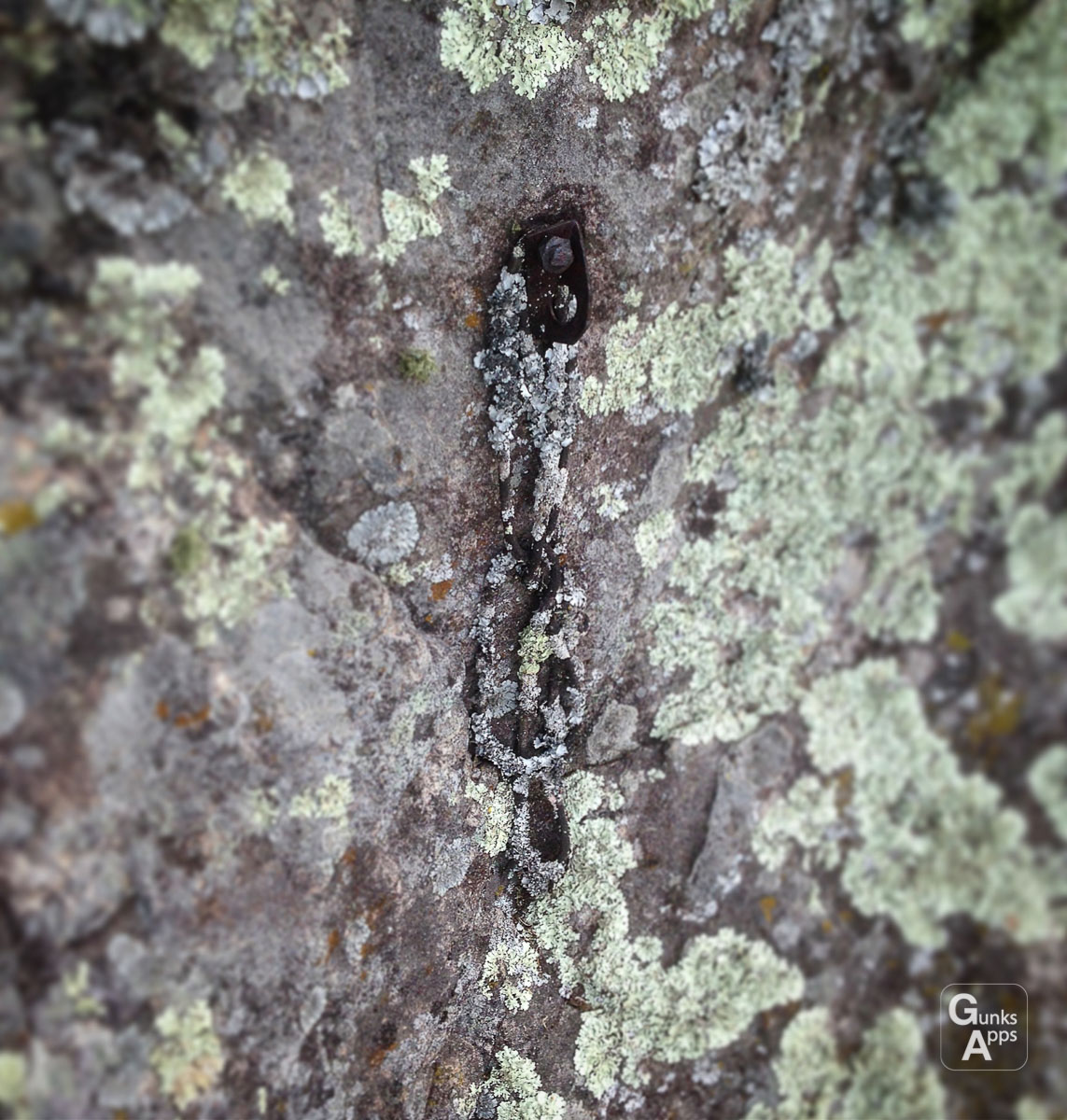 The winding stone and sandy trail took us past hundreds of hikers until we began seeing people walking uphill drinking massive styrofoam cups rimmed with red and filled with ice and beer. We chatted with some ladies who insisted we take a sip. I think our thirst and craving for alcohol made it taste better than normal because when we had one later it lost its allure. We stumbled into the first restaurant we came across and had a great meal in an open air terrace overlooking Bernal. The food was authentic, local, and delicious. We finished the loop back to our car and started discussing plans for our last full day.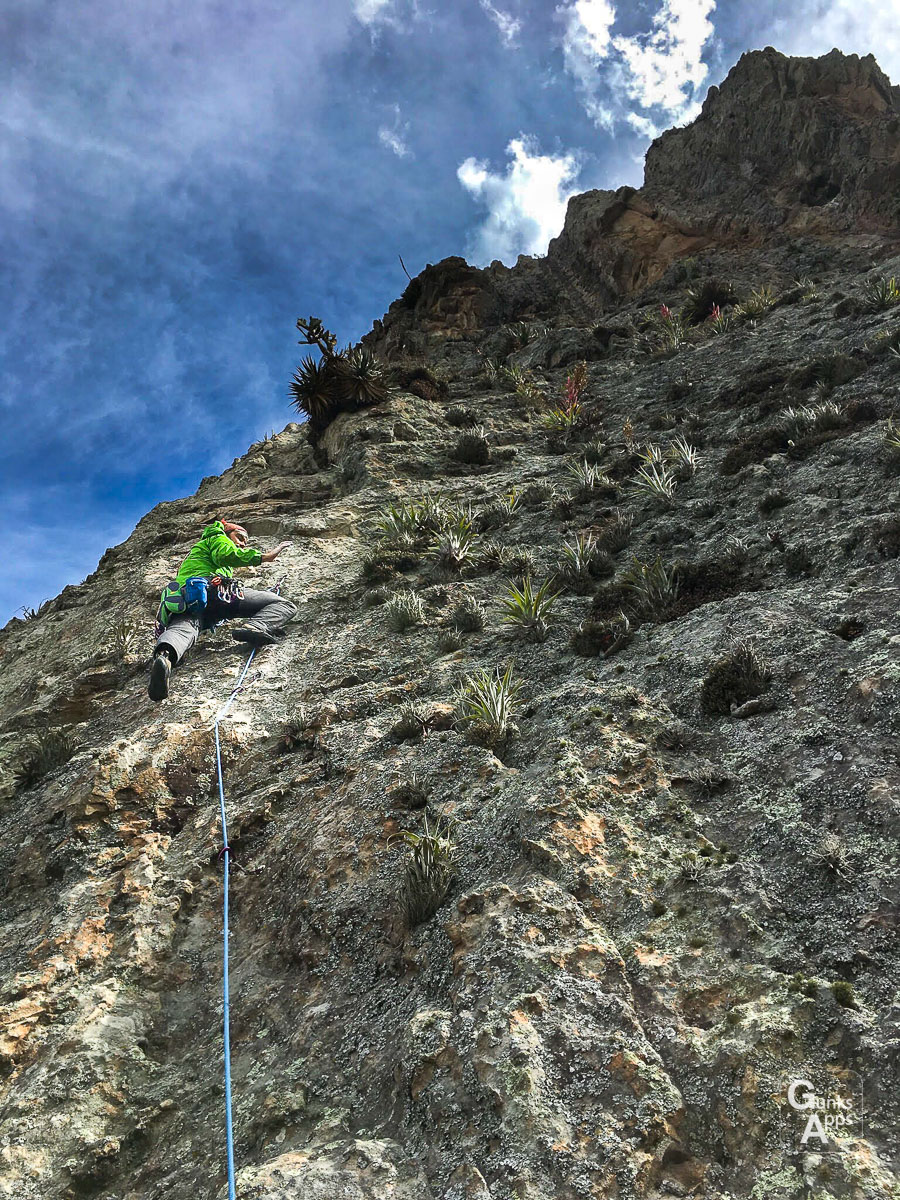 We were looking for something shorter but harder and this is where Bernal lags behind EPC. There are few routes that go to the summit and most of the other multi-pitch routes are sub 5.10. There are several high quality hard routes but they are predominantly 1-2 pitch endeavors. We settled on King Kong, a longer route, but we were told to only do the first 4 pitches. This would prove to be another great recommendation from Simeon. If you can accurately describe to him what you are looking for he won't steer you wrong.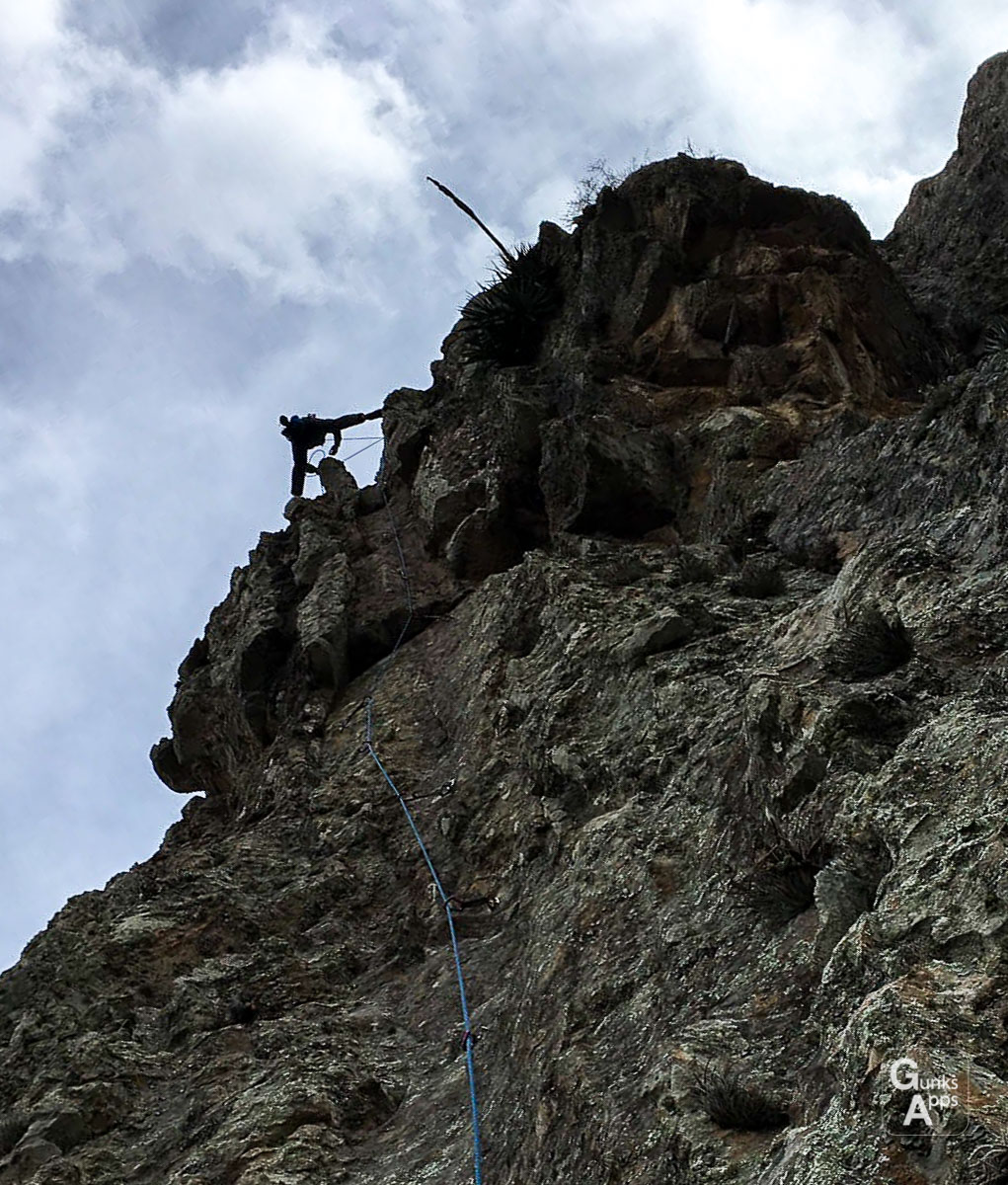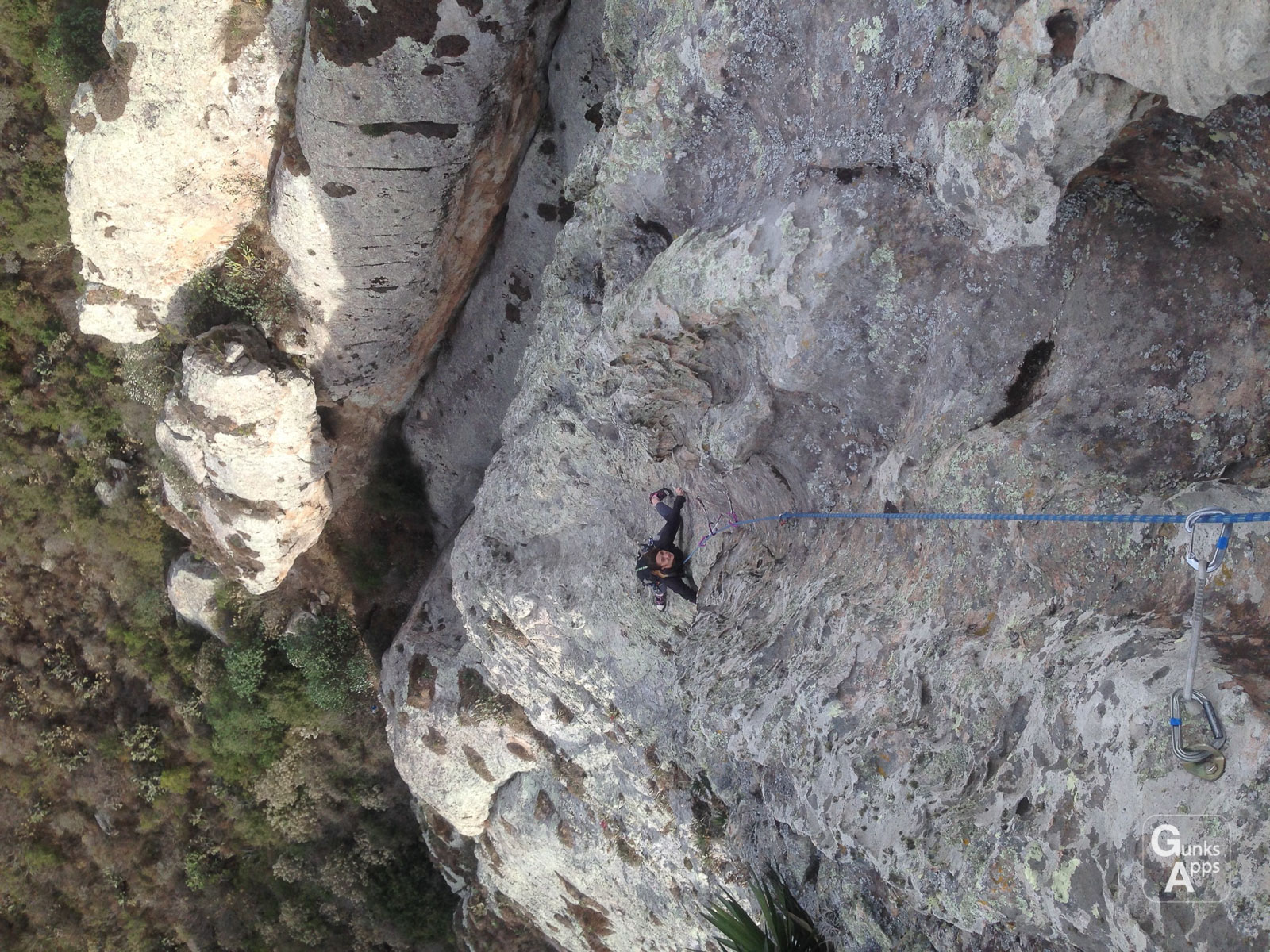 King Kong was steeper and more sustained with the climbing mostly 5.9 and 5.10. It's a well-bolted line with good anchors and logical rappels that can be done with a single 70m rope. Every pitch on this route is unique and fantastic, but the last pitch is outrageous. Stepping out from the P3 belay you enter a dead vertical half cylinder for 30 meters of stemming and tufa pinching. This was a worthy climb by any standards.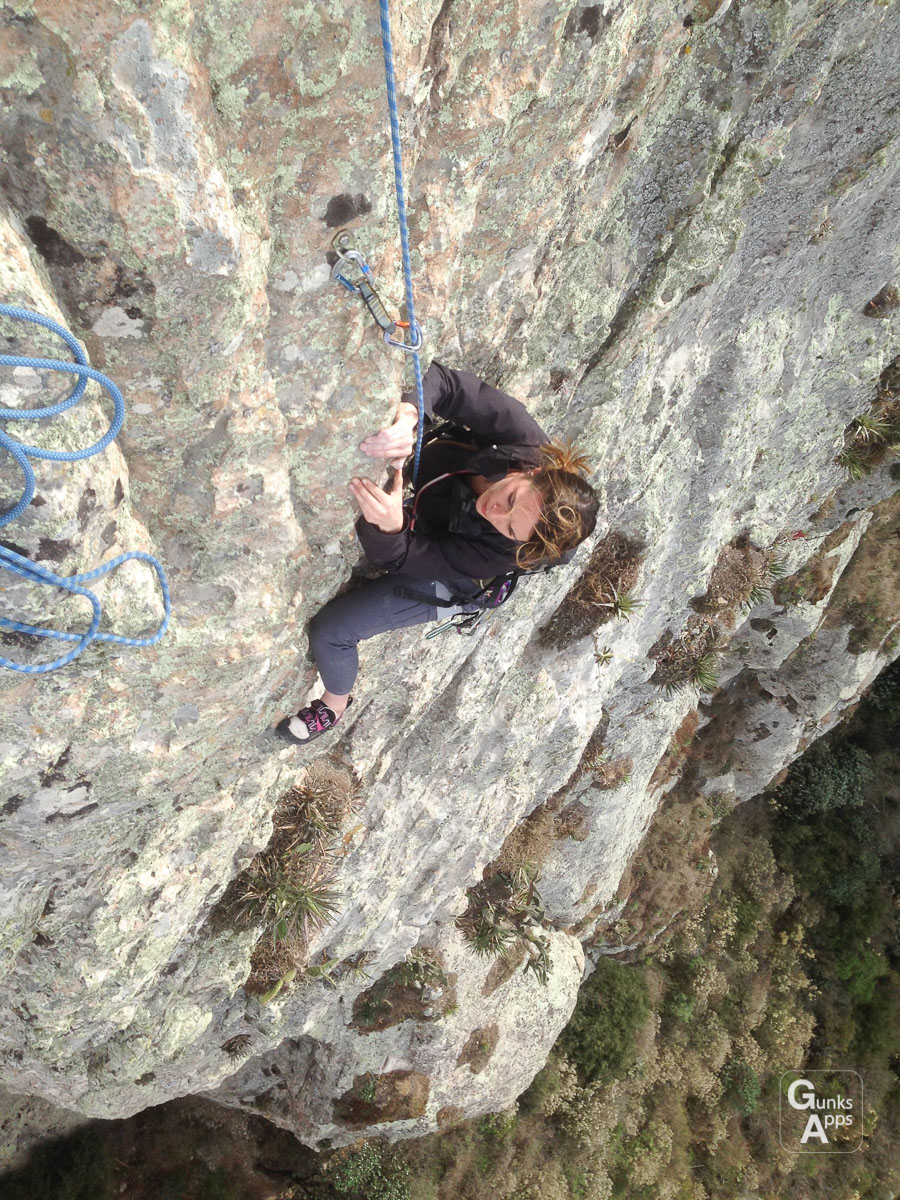 We wrapped up our trip with an obligatory visit to the pyramids at Teotihuacán on our return to the Mexico City airport. The pyramids and ruins are a good way to round out a climbing trip to Mexico, but getting lost driving back to the airport is not. Plans are underway for a new airport and entrance, but at the moment even with Google Maps we had a very rough time of it.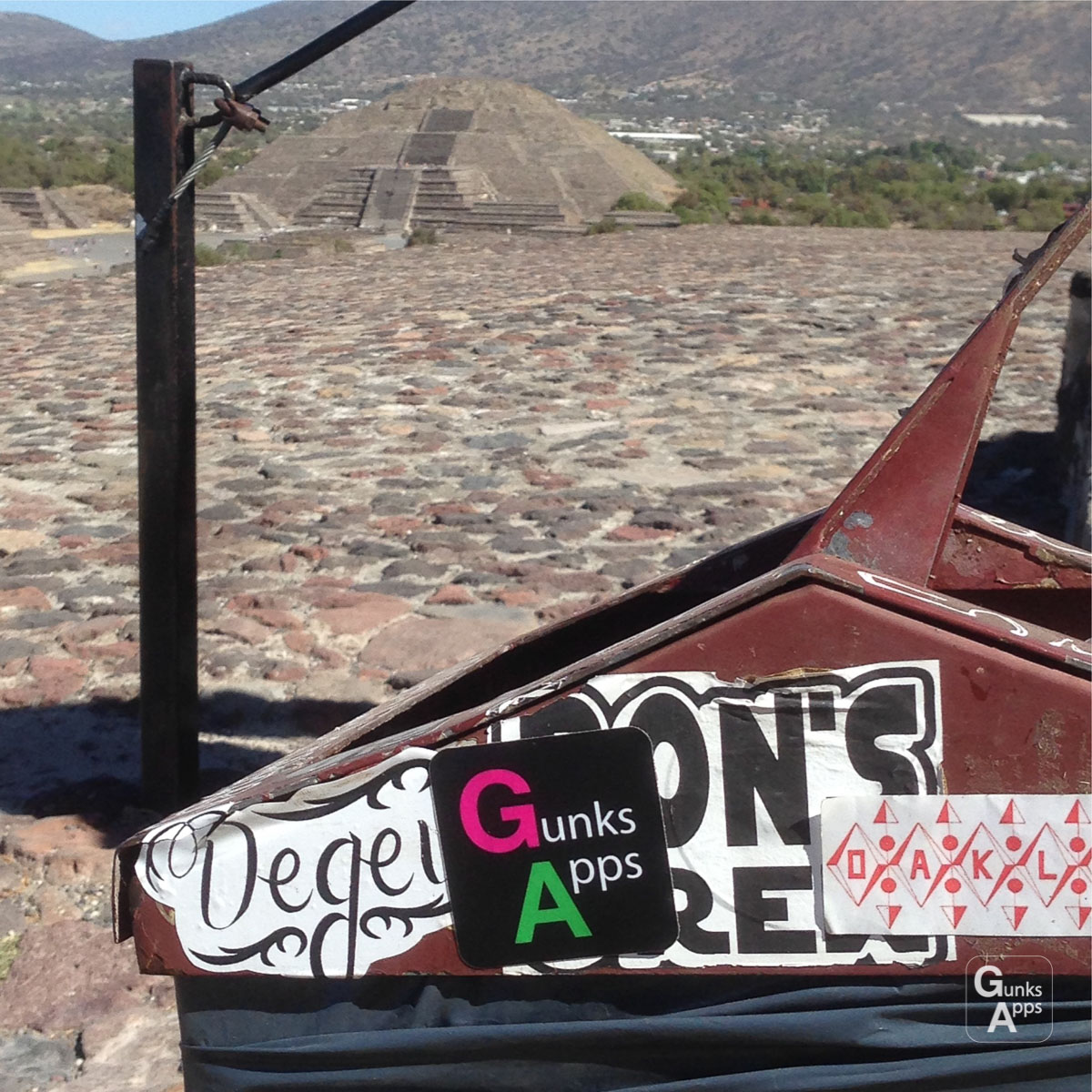 In summary Bernal simply cannot compare to the sheer volume of high quality long routes at EPC, but for what it lacks in volume it gains in quality of food, lodgings, ambiance, and solitude. With development will come a guidebook, and eventually it will see crowds. In my opinion the avocado still needs a few days to ripen on the counter, but depending on your desires, it may be the Red Beer you didn't know you liked.
Christian Fracchia

Edited by: Jess Carden