GUNKS APPS
EL CHORRO
A visitors preparatory guide

When the temperatures drop in the US, some flee for warmer regions. The Gunks Apps team felt the draw of limestone sport climbing in Spanish speaking countries, but on different continents. Christian Fracchia visited El Potrero Chico in Mexico, and Byron Igoe flew across the Atlantic to El Chorro in Spain. What follows is some beta for those heading to El Chorro for the first time.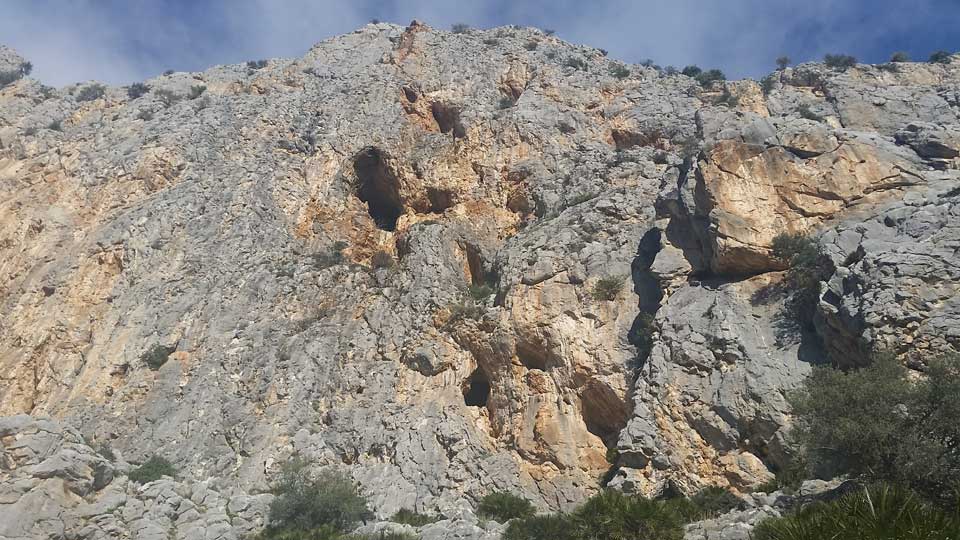 Introduction
El Chorro is a sleepy little town northwest of Malaga. It is the home of El Caminito del Rey, and some of the best sport climbing around. Most of it is single pitch, but some taller routes exist.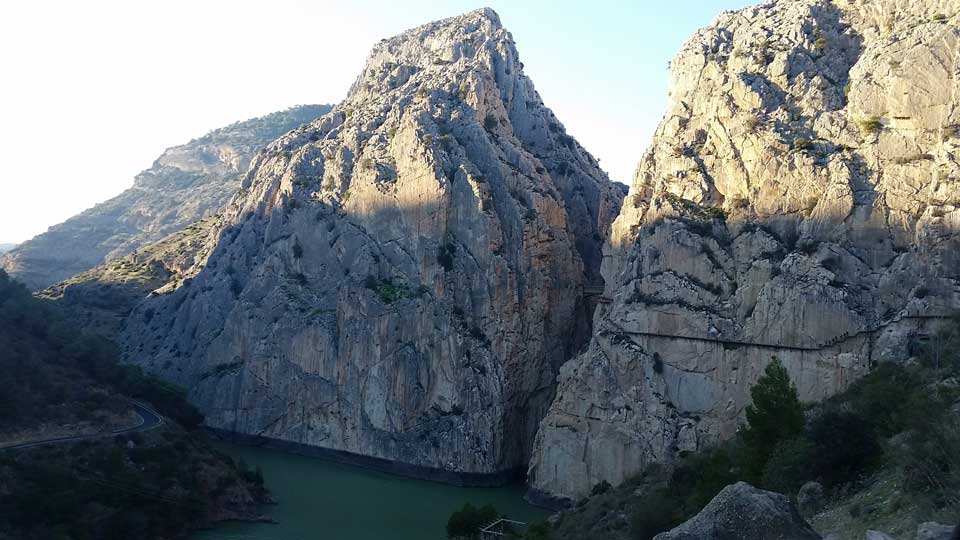 When to go
Climbing can be done year-round, but the Summer is probably too hot to be comfortable. At the end of December and beginning of January the daily high was about 60 degrees, which was perfect. Some crags are in direct sun all day, some are in shade all day, and others have a mix.
Getting there
It's best to fly to a major European hub (e.g. Paris CDG), and then get a regional flight to Malaga (AGP). From Malaga you can either rent a car (quite cheap) or take a train (even cheaper) to El Chorro. Driving from Malaga you should stay on the A-357 to Ardales before heading to El Chorro. Following signs onto A-343 will take you through Alora on some harrowing streets.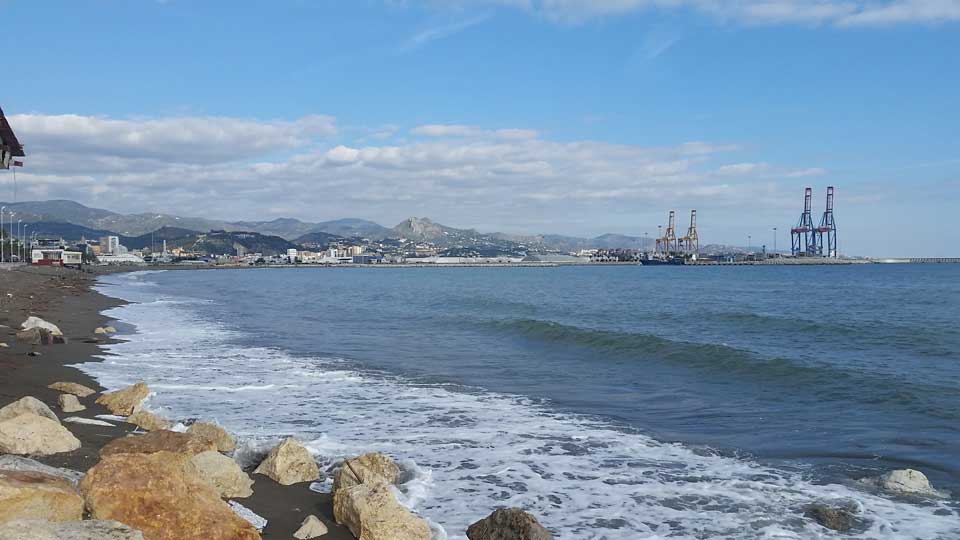 Getting around
Depending on where you stay, you can reach almost all the major crags in under an hour of walking. If you have a car, some approaches are only 5 minutes from the nearest parking. There are a couple more areas (Desplomilandia & Valle de Abdalajis) that are about a 20 minute drive from El Chorro proper.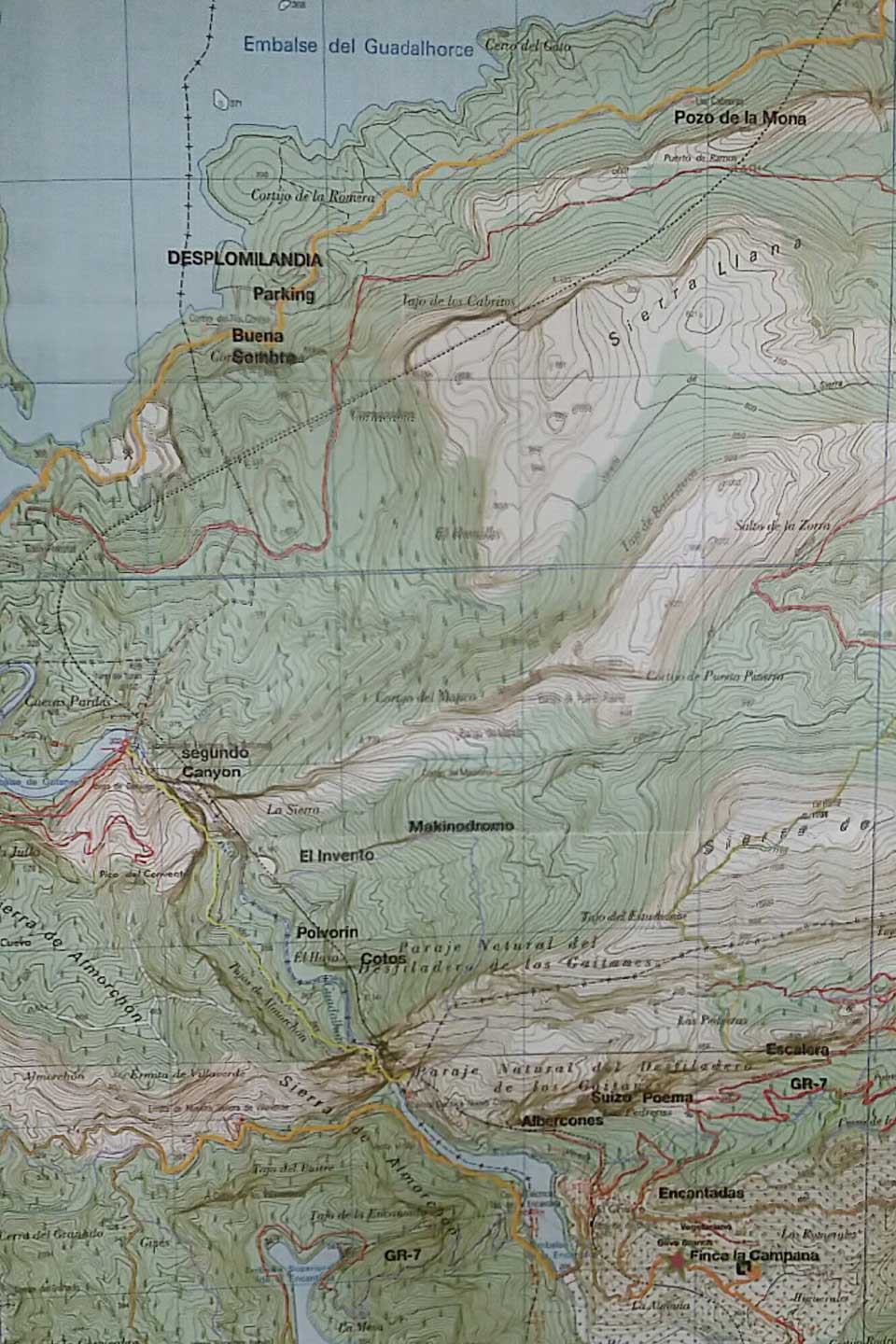 Where to stay
Plenty of people drive down in their camper vans and are not bothered. Most likely you will want to book a local alojamiento (lodging). The Olive Branch offers mostly tent camping, with the ability to rent one with a mattress. The OB is run by a nice British couple (Mel & Gary), and has WiFi, electricity in the common areas, a pool, a communal kitchen, and the option of inexpensive meals (breakfast, dinner, snacks, and beer/wine). The Climbing Lodge has both dormitory and private apartment options, and it's a bit further from the crags but has the luxury of a sauna.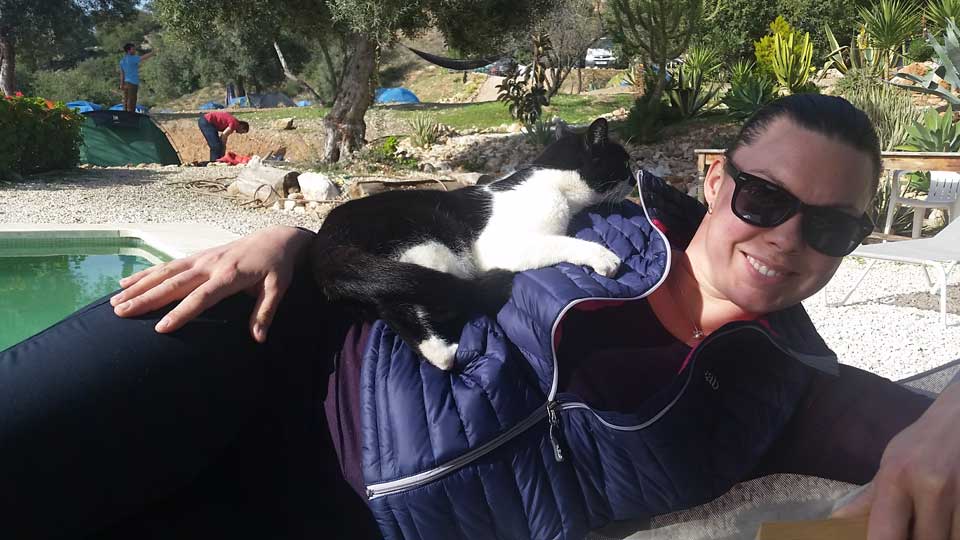 Climbing
The most common guidebook is El Chorro by Mark Glaister published by Rockfax. However, it feels outdated because it's missing many climbs put up after 2008 and the stated approach for areas north of The Gorge is different. There is a wide variety of climbs, which won't feel sandbagged to a Gunkie, but nonetheless require some acclimatization.
A nice starting area is the Castrojo sector in the Frontales area. It has some very easy climbs on the far left side (the Rockfax book says 4+, but they are easier). Take the road that heads up just left of the open air bar at the train station. This road will become dirt, and there is a lot of construction in the area as of January 2017. Park among a copse of trees, or venture further uphill if the road and your car will allow. Continue on the road/path northwest, parallel to the train tracks, and then scramble on the rocks to the amphitheatre. For the Albercones area take the log steps just before the train tracks reappear. The climb Putiferio was very nice, but a personal favorite was El Vuelo de los Peluos.


Las Encantadas is the closest crag if you are staying at the Olive Branch or Climbing Lodge. It only has a couple routes easier than 6a, but plenty of variety in the harder part of the range.

If you have a car, it's worthwhile to spend one day at Valle de Abdalajis. Drive East, passing Las Encantadas on your left. Google Maps will serve you well. Enter the dense little village of Abdalajis, stay left at the first fork, then make a sharp left turn to switch back toward the mountain you saw from the valley. The road will become dirt and gravel, and you will see the cliff (now on your right). Park in the first pull-off and walk up the network of trails to the crag. Be careful on Un Pobre Infeliz, which has a tricky crimp/mantle move you would swear is harder than 4+, and a scary traverse to clip the anchor. The awkward chimney of El Olvillo del Osillo is similarly stiff for the grade. If you visit this area, Fisuras Armoniosas is a must do!
What to bring
This is a sport climber's paradise, so leave the trad rack at home. Some routes require a 70m or even an 80m rope, but a 60m will still give you plenty of options. If you plan to walk El Caminito del Rey, they won't let you in without a helmet.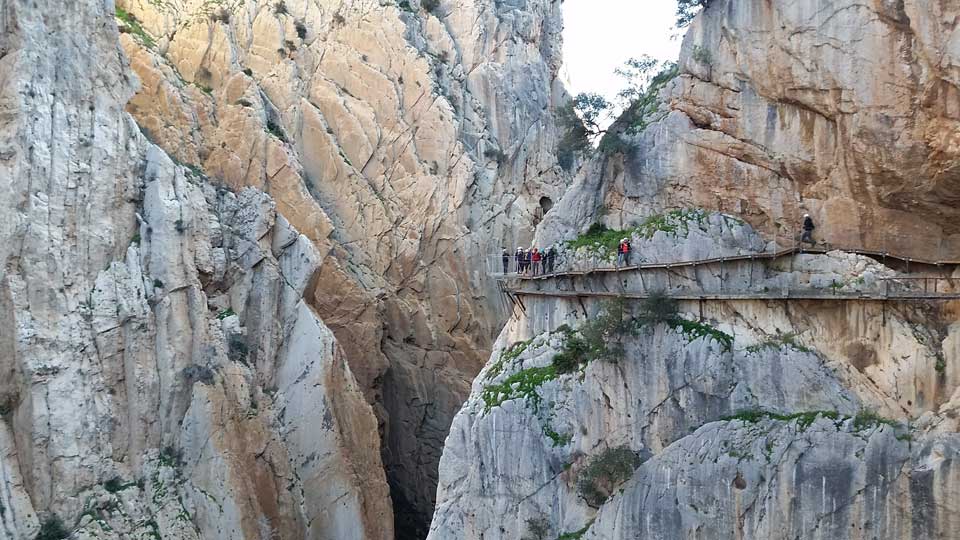 Buen viaje!
Byron